GREAT BRITAIN'S Jackie Slack hopes to end a string of heartbreak finishes in Xterra Philippines, as she guns for the elusive victory against an elite field in the Xterra Off-Road Triathlon firing off on April 23 at its new home in the South in Danao City, Cebu.
"This is my sixth year racing Xterra Philippines, and I have had many runner-up finishes, but never managed to win the race. There is always so much excitement around this race, and I hope to take the top step on the podium this year," said Slack, who has seven Xterra world tour victories, including three international triathlon feats.
The former firefighter, now married to fellow champion triathlete Ben Allen, fell short in last year's Xterra Albay won by Elizabeth Orchard but has looked forward to resuming his campaign here, with the new venue offering a different kind of challenge for the crack international and local field put up by the organizing Sunrise Events Inc.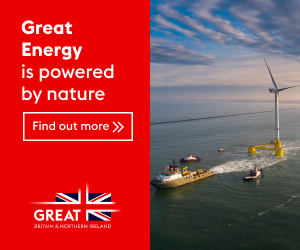 "As always, I love coming back to the Philippines; we have made so many wonderful friendships and this brings us back every year. Sunrise Events always puts on a world-class race, I'm excited to come back and race in Cebu—a place Ben and I love some much, and I'm looking for to meeting up with familiar faces," Slack added.
That includes Aussie Carina Wasle, winner of 15 Xterra World Tour races, former Asia Pacific Xterra Malaysia champion Myriam Guillot-Boisset, comebacking Penny Slater of Australia and American Jessica Koltz, winner of Xterra events in California and Tahoe City.
Meanwhile, host Rep. Ramon Durano VI has guaranteed not only an off-road triathlon to remember for the participants but a kind of hospitality that could rank Danao among the top hosts of any international sporting event.
"This is a great opportunity to promote Danao City," Durano said. "We will do our best to showcase Danao City as a top tourist destination and provide an unforgettable race to the participants."
Bradley Weiss, who came from behind to snare last year's crown in Albay, and Allen gear up for another spirited duel for the men's crown in the event sponsored by Alcoplus, Sanicare, Cetaphil, Prudential Guarantee, Columbia, Garmin, Tri Life, Cignal Hyper TV, Rocktape, Gatorade, MNTC, Coca-Cola Femsa, Powerade, Wilkins and Storck.
Also the hunt in the men's pro side of the event, backed by El Salvador and Coco Palms Resort as hotel and venue partners, are Japanese Takahiro Ogasawara, Taylor Charlton, Sam Osborne, Kieran McPherson, Jacky Boisset, Brodie Gardner, Olly Shaw, Alex Roberts, Dan Brown, Will Kelsay and local bet Joseph Miller.