IF the government is keen on hiking the farm sector's productivity, then it must do away with allocating a chunk of its budget to specific commodities, particularly rice, according to the Organisation for Economic Co-operation and Development (OECD).
In its review of the Philippines's agricultural policies, the OECD said the approach of providing budgetary support by commodity "distorts incentives and production choices".
"To ensure an effective allocation of resources and better adaptability to climate change, the commodity focus in budget allocations should be discontinued and be replaced with the broader provision of public goods," the OECD said in its report, titled "Agricultural Policies in the Philippines", published on April 7.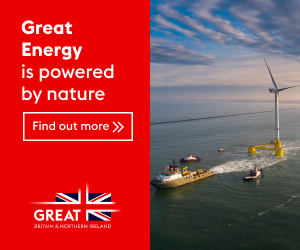 The OECD urged the government to consider reallocating budget set aside for variable input subsidies. "While budgetary support to agriculture is relatively low, a large part of it consists of subsidies to variable and fixed inputs, potentially the most distorting type of support."
The OECD noted that the Food Staples Sufficiency Program implemented by the previous administration, which phased out seed and fertilizer subsidies, did not improve resource allocation.
"It reduces farmers' incentives to improve efficiency growth and does not have lasting effect on productivity gains. Sustainable productivity growth can be achieved by shifting budgetary support toward public investments in infrastructure, agricultural research, extension services and food safety,"  the report read.
The OECD said the government should boost its efforts, particularly financial resources, on improving the country's agro-supply chain.
"Agro-food supply chains in the Philippines are interrupted by infrastructure gaps, which remain widespread, in particular in such areas as road and rail connectivity, and logistics and energy," the report read.
"Improved connectivity is essential to lower postharvest losses, increase farmer income, increase farmers' incentive to produce, and for the creation of an efficient domestic market,"  it added.
Agriculture Secretary Emmanuel F. Piñol said he is cognizant of the problems of the Philippine farm sector raised by the OECD. However, Piñol said the "crucial" part in addressing these woes "is the six-letter word called budget".
Piñol has repeatedly said the Department of Agriculture (DA) will not be able to produce enough food for the country if it would continue to be given a "minimal budget". "My challenge to [the national government] is that if you want the DA to produce food for this country then give us the budget, give us the money."
Apparently, President Duterte had listened to Piñol. The DA chief said the President had promised his department that his budget for next year could quintuple.
"Here is my quotation of what the President said during his speech in Talavera, he said: I will give the DA a budget similar to that of [the] DepEd [Department of Education], [the] DPWH [Department of Public Works and Highways] and [the] DOH [Department of Health],"  Piñol said in a recent interview with reporters.
"That's so big, in fact, the DepEd's budget is P600 billion, but we are not asking for that. We are only asking for P213 billion for 2018," Piñol added.
Earlier, Piñol said the DA would need a total of P400 billion in the next two years so the government could hit its rice self-sufficiency goal.
This year Piñol said he requested for a budget of P71 billion. However, the DA's approved budget was pared down to P45.29 billion, which is 7.46 percent lower than the agency's 2016 budget of P48.94 billion.
Because of insufficient funds, Piñol had to push back the government's target of achieving rice sufficiency to 2020.
For his part, Agriculture Undersecretary for Policy and Planning Segfredo R. Serrano said the DA is proposing a "radically different budget" for next year.
When asked on how the policy recommendations of OECD would affect the budgeting of DA for next year, Serrano said: "You will still see a lot of things going to rice."
"It's a reality in this business. We have to work with what is there," he told reporters in a recent news briefing.
Serrano said there would be "innovations" in the DA's 2018 budget. However, he did not disclose the specifics of the budget, saying it is "premature" to discuss the proposed budget, as it has to undergo formal approval procedures.
"There's a formal process that we have to undergo and Secretary Piñol will have to defend that budget tooth and nail," Serrano said.
"In fact, we have already given very explicit instructions to our people who will be involved in the budget defense process not to act like sheep, but to fight also tooth and nail to get the budget we need," he added.
Serrano also disclosed that the DA sought the help of the OECD last year to review the Philippines's current agricultural policies.
OECD Senior Agricultural Policy Analyst Andrzej Kwiecinski said they have already completed the review of agricultural policies for 52 countries, which represent 90 percent of the total global agricultural output.
"Our interest is in providing information to those who wish to improve their policy package. Provide information to improve their performance on their food and agriculture policies in light with other policies around the world," Kwiecinski said in recent news briefing.
"Share of rice in the production increase, driven by lots of policy measures focused on just rice which was blocking or discouraging diversification to other crops, which potentially could possibly bring higher income to farmers," Kwiecinski said.
"In our report, we are not really discussing the choice between rice or corn, we are discussing the rice against other crops," Kwiecinski added.
The OECD said in its report that diversification from rice production into high-value crops would allow farmers to earn higher incomes from a given amount of land, thus improving their access to food; improve farmers' capacity to adapt to climate change; enhance agricultural productivity growth; and release resources to increase supply of higher-value products for domestic and international markets.
"Overall, diversification would improve the security of the country," the OECD said in its report. Citing the case of Vietnam, Kwiecinski said from the three cropping seasons of rice, Vietnam ventured into two cropping seasons of rice while the last cropping season was dedicated to corn production.
"We are hoping with that the new the policies to be implemented, when the quantitative restriction on rice is lifted, would allow stronger diversification, which would improve the income of farmers," Kwiecinski said.
Image credits: Sjors737 | Dreamstime.com