IN a bid to create a big impact in its initial foray in Luzon, AboitizLand, the property-development unit of the Aboitiz group of companies, launched on March 29 the Seafront Residences, a 43-hectare exclusive beachside residential development in San Juan, Batangas.
Patrick Reyes, president and COO of AboitizLand, said, "The objective of the company is to develop communities that would enable residents to interact with each other. At AboitizLand, our aim is to curate communities so that our vecinos can live better, more fulfilled lives."
AboitizLand expects to accommodate 800 residents in the project. The total cost of the project is P5 billion.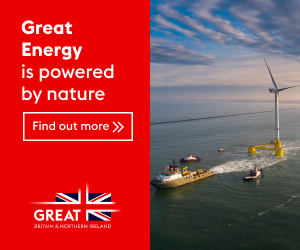 "Seafront Residences is primarily designed as a second home, or a vacation residence where families can enjoy and create memories together. We've noticed that Filipinos usually build their dream vacation home after retirement, and get to enjoy this with their grandchildren only then. With this development, we want to allow them to do that earlier in their lives, when their own kids are younger and they are more active. It's never too early to make a real-estate investment, and Seafront Residences, while exclusive, will be reasonably positioned in terms of investment," Reyes explained.
Walkability will be one of the main features of Seafront. Each house will have a five- to 10-minute walk from an amenity. It will have lush greenery and naturally lit homes with wide green landscapes, where residents can play and enjoy outdoor activities. The diamond-shaped park will serve as playground for the children to play and interact with one another. In this project, Reyes said AboitizLand will promote new urbanism, where the emphasis will be on walking to lessen the carbon footprint and foster interaction.
"Houses, shops and services will be closer together amid a traditional neighborhood structure, encouraging people to walk more and drive less. Taken together, we are also managing the environmental impact, energy efficiency and eco-friendliness of the community," said Rafael Fernandez de Mesa, first vice president of operations, of AboitizLand.
Seafront Residences has tapped internationally acclaimed master planners DPZ Partners Llc.; Seaside and Alys Beach townships in Florida; SC&A Architects and Planners to adapt DPZ's plans to the Philippine setting; Budji Layug+Royal Pineda Designs Architects Inc. for architecture and interior design; Crearis Corp. for landscape architecture; and GHD Pty. Ltd. for site infrastructure and utilities design.
Established in 1992, the Cebu-based AboitizLand now supports 23 communities in more than 612 hectares of land in Cebu, which it has developed into residential, commercial and industrial sites.
In 2016 the company announced its expansion to Luzon, with plans to develop a total of 83.2 hectares of land in different areas, specifically San Juan, and Lima, Batangas, in South Luzon;  and Nueva Ecija and Tarlac in North Luzon.