In terms of their approach to beauty and skin care, Pinoy Big Brother: Lucky 7 (PBB) winner Maymay Entrata and runner-up Kisses Delavin are as different as night and day.
While Kisses is the typical princess who loves anything pink, Maymay is very low-maintenance.
The video of Kisses applying blush surreptitiously while inside PBB's famous confession room has gone viral, largely due to this 17-year-old's candor in admitting that she loves makeup.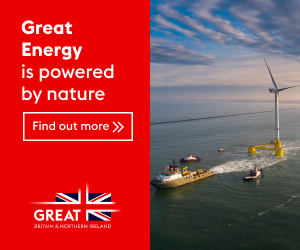 Maymay, on the other hand, said she only learned how to apply makeup properly inside the PBB house.
"Si Kisses lang nagturo sa akin. Dati pag nag blush-on ako, hanggang dito [pointing to her jaw]. 'Yang mga tint-tint na yan, sila ni Ate Elisse [Joson] ang nagturo sa akin [Kisses was the one who taught me how to apply blush. I used to apply blush down to my jawline. She and Ate Elisse also taught me how to apply cheek tints]," Maymay said.
Kisses remembers her first foray into makeup.
"I loved powdering my face as a kid. Ganyan po ako nag-umpisa. Ang saya mag powder 'pag bata ka [That is how I started. I loved powdering my face when I was a child]," said Kisses.
When it was time for her to wear real makeup, Kisses's parents Gilbert and Cynthia brought her to a dermatologist so that they could get professional advice. Even when she buys makeup, Kisses consults her parents. Her mother, being Chinese, is practical, while her dad is more indulgent.
Maymay, on the other hand, never played with makeup or even tried wearing it except when she would join modeling contests.
"Kaya lang naman po ako sumasali dahil sa cash prize at sa libreng pagkain. 'Yan po ang totoo. Alam ko naman po na di ako maganda [I would join because of the cash prize and free food. That's the truth. I know I'm not beautiful.]," she said.
When I told her she was beautiful, she laughed but said a heartfelt thank you. Like most comedians, Maymay is a bit reserved. But she also jokes around a lot and makes those faces that made people fall in love with her. You're happy for this girl, who has had a lot of disappointments in real life. You root for Maymay because you can relate to her.
Kisses, in person, is the Miss Sunshine we see on TV and in pictures. She is sweet, sincere and very respectful. She is beautiful, fair-skinned (which is part of the Pinoy beauty standard) and came from a wealthy family, but her life hasn't been that easy, too. She's been disappointed so many times, too.
Kisses talks about the three months when she took a leave of absence from school (she is taking up Accountancy at De La Salle University) so she could pursue her dreams of becoming a star.
"I auditioned for commercials and teleseryes. Wala po talaga. Laging pong 'thank you' na lang [Nothing came out of it]."
One day, she saw a call for PBB on her Facebook feed and begged her mother if she could go. She almost didn't make the 4 pm deadline because she had to have her bangs cut ("I looked like a poodle!") and makeup done ("I wanted to be beautiful, of course."). But Kisses did make the deadline and the cut.
Maymay tells of always being a runner-up or a finalist but enjoying her experiences anyway because of the consolation prizes and the free food.
"Kasi po di naman ako natatanggap sa mga agency. Dahil po sa mukha. Wala man akong nose [I tried modeling and advertising agencies but they didn't accept me because of my face. I have a flat nose]," the 19-year-old Maymay said.
Since the ABS-CBN reality show ended, the lives of the two girls have been a whirl of activities.
Despite being very busy, Kisses makes sure she moisturizes her skin day and night, and takes off all her makeup at the end of the day.
"I also try not to use foundation when I don't have to, just to give my skin a rest. But pink blush is always a must. Blush really makes me happy."
Maymay is still a low-maintenance gal but she has realized the importance of cleansing and moisturizing. Makeup artist Eman de Leon has told her that she has dry skin, so she tries to moisturize when she can. Note: Maymay doesn't like anything sticky and overly creamy, so any lotion or cream has to be light.
Kisses is very thankful to her fans for their support.
"They've been amazing. And they've been giving me all these gifts—flowers, stuffed toys and a lot of makeup. I read their notes and tweets and comments. They keep me going."
As for Maymay, who didn't have a care in the world about her appearance before, she now makes an effort.
"Pati perfume po gumagamit na ako. Sa industriyang ito pala, importante ang mukha [I now use perfume and I have realized that looks matter in this industry]."
Meanwhile, winners of Smart Launchpad, the nationwide search for the most promising Pinoy content creators, will headline the Smart Launchpad Showdown.
Smart Launchpad Showdown is a five-part Web show starring MJ Labenia and Tops Unay who will face each other in a series of fun challenges given by four YouTube personalities: Bogart the Explorer, Joyce Pring, Michelle Dy and Lloyd Cadena.
Each episode focuses on a certain challenge that will allow the Launchpad winners to explore different genres of content creation. The celebrities will not only serve as judges, but also as mentors and collaborators giving specific pointers to help them create engaging, sharable videos. The video categories are Food Challenge with Bogart, Music Video Challenge with Joyce, Beauty Challenge with Michelle and Viral Video Challenge with Lloyd.
For instance, Michelle will ask MJ and Tops to do their makeup without a mirror (this I want to see).
Joyce, on the other hand, challenged the winners to create their versions of "I Will Survive". MJ did a one-man band performance while Tops gave an entertaining lipsync performance.
Launchpad was part of Smart's "Own It" campaign, which encourages the youth to discover their passion, channel their creativity and broadcast it to the world via YouTube.
All episodes of Smart Launchpad Showdown are available on Smart Communication's YouTube channel. The final challenge videos can be seen on MJ's and Tops's respective YouTube channels (MJ Labenia and Topsy Holic).