Story & photo by Gretchen Filart Dublin
In keeping with its credo of inspiring communities that "now everyone can fly", AirAsia recently announced its new biweekly travel webisodes (web episodes) in an intimate media gathering held at the Venice Grand Canal Cineplex.
Red Talks with Daphne are webisodes hosted by multiawarded TV host Daphne Oseña-Paez that features various Air Asia, destinations in Southeast Asia including Malaysia, Indonesia, the Philippines and China. Filmed over the course of eight days, the six-part online series takes viewers on an inspiring journey through travel, where they learn all about Asia's most coveted attractions, vibrant cultures and insightful perspectives about helping local communities; "inspiring you to realize your dreams".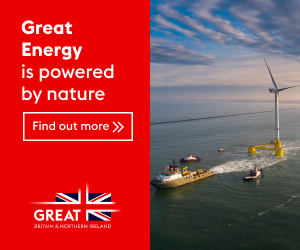 "AirAsia was established with a dream of making flying affordable and accessible to all, and this success story has inspired so many people, and communities across the region. The 'Red Talks' team led by Daphne traveled far and beyond to search for places and meet people who share the same dream and story," Philippines AirAsia Brand Manager David Viray shared.
He added, "AirAsia Red Talks teaches you that it's more than just traveling. It's really about reaching a destination, whatever it may be. It may be a specific AirAsia destination, your dreams in life, your aspirations or your goals."
Released on March 26 the pilot episode Destination: Dream (The Man with the Red Cap) carries an in-depth interview with AirAsia founder and Chief Executive Tony Fernandes. Interspersed with a tour of RedQ—AirAsia's headquarters in Kuala Lumpur, Malaysia—the episode delves deep into the airline's roots and its transformation from an ailing government-owned airline to one of the world's best.
From A Downfall to Critical Success: Destination: Dream (The Tony Fernandes Story) "I wanted to start an airline and everyone laughed at me," said Tony Fernandes.
In 2001, Fernandes, then a Time Warner executive, bought Malaysian-government owned AirAsia for 1 Malaysian Ringgit ($0.26). Taking his savings and mortgaging his house to pay off the airline's $11-million debt, Fernandes relaunched AirAsia with only two Boeing carriers. With Fernandes at the helm, AirAsia began incurring profit, and was debt-free a year after its acquisition.
Today AirAsia, eight-time SkyTrax Best Low-Cost Airline, has over 80 carriers flying in 160 destinations across 25 countries.
Fernandes intimated that Air Asia's success is a product of passion. "I'm the most positive human being in the world. Nothing daunts me. I suppose its dogged determination. I loved what I did and just never gave up."
Fernandes attributes this perseverance to his mother, a former saleswoman. "My mother could sell ice to an Eskimo. She sold Tupperware in Malaysia and I used to follow her around. I was like seven then. She was motivating all these women to sell Tupperware."
During the interview, the 52-year old CEO also shared that company culture plays a critical role in AirAsia's continued success. "I can create the coolest building in the world, but if the culture is not there, it's pointless. So one day, I came into the office with contractors and broke it [walls] down. More openness, less hierarchy."
Offering affordable flights within Asia and Australia, AirAsia is known as a regional pioneer in
democratizing flight travel. Since its launch, more average-income travelers, even outside the airline's home country, became capable of flying between cities and countries around the two regions—a dream realized for Fernandes.
"We really have succeeded in integrating the Asean, and travel is a big part of it. There's nothing like human contact and actually being in a place to really understand it. AirAsia enables you to go places that you never thought of going. My dream is that secondary and tertiary cities will have direct connectivity as well, so 'Now Everyone Can Fly' is not just affordability, it's about accessibility as well', he told Oseña-Paez during the interview.
For Fernandes, the dream continues. "Don't let anyone tell you [that] you can't achieve your dream. It's your dream. You got one life. Live each day as if it's your last. Live your dream. If you fail, you fail; at least you tried."
Succeeding webisodes
The next Red Talks pilot episode, Destination: Fly, was shown on April 8 and featured an insider story of the AirAsia cabin crew, and how they were trained for world-class service amid a demanding work environment.
On April 22 Destination: Good (The Silversmiths of Arkomjogja) will explore an ancient Indonesian tradition and the life of Jogjakarta's tradesmen and architects.
The Destination: Unity, scheduled for May 6, is about the entire Asean as a collective market and how to connect people across the region through affordable flights—and what this means for the average Filipino.
The fifth episode Destination: Harmony (May 20), takes viewers to Palawan to dig deep into pearl production in the context of responsible eco-tourism.
Finally, on June 3, AirAsia will release the final episode, Destination: Freedom, which zeroes in on traveling as a way of life with Shanghai, China, as its backdrop.
'Red Talks with Daphne' is shown every other Saturday at 7:00 p.m. (MNL time) on AirAsia Philippines' Facebook page at www.facebook.com/airasiaph.
Image credits: Air Asia