THE Madison is one of the oldest and most exciting events in track racing, with the Men's Madison traditionally closing out the International Cycling Union (UCI) Track Cycling World Championships.
For the 2017 Championships in Hong Kong (April 12 to 16), a Women's Madison will be added to the program for the first time, bringing full parity to the events offered for both women and men.
Named after Madison Square Gardens in New York City, the Madison was introduced as part of the grueling Six Day races in the late 1890s, when it was used to allow riders to take turns resting as the teams raced 24 hours a day for six days straight. It has remained a popular element of Six Day racing ever since.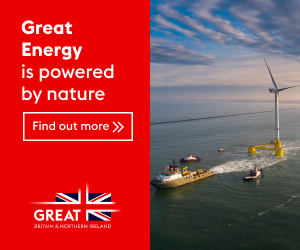 The event is similar to the Points Race, in that riders score points for finishing in the top four of intermediate sprints every 10 laps (5-3-2-1 points). The points are doubled for the final sprint. A team can also gain 20 points for lapping the field. The men race 200 laps (50 kilometers) and the women 120 laps (30 kms).
Where the Madison differs from the Points Race is that instead of individual riders competing, it is teams of two riders who take turns racing low on the track while the other rider circles at the top of the track, taking a rest. The team mates regularly exchange roles, with the rested rider receiving a hand sling back into the action from his or her partner, who then moves to the top of the track. Racing is incredibly fast and aggressive, with constant attacks and lead changes.
The Men's Madison was introduced to the UCI World Championships program in 1995, at Bogota, Colombia, with the Italian team of Silvio Martinello and Marco Villa winning both the first and second editions. Spain holds the record for the most victories, with four titles, followed by Great Britain and France, each with three.
While the Men's Madison is well established, the UCI introduced it last year as a demonstration event for Junior Women at the UCI Junior Track Cycling World Championships in Aigle, Switzerland. This season, it was added to the programme for women at two rounds of the Tissot UCI Track Cycling World Cup, in Glasgow, Scotland, and Los Angeles.
Already, the Women's Madison is off to a strong start, with 18 nations participating in the World Cup events. Great Britain won the 2016-17 UCI World Cup title, with a win and a fifth place. France was a close second in the overall standings with a second and a fourth, followed by Australia (ninth and first). Others to watch for include Russia, Italy and New Zealand, all of whom appeared on UCI World Cup podiums. UCI News