By Rizal Raoul Reyes
HIS life, and wealth, started even before his 40th birthday. For 36-year-old Joseph Calata, the CEO of publicly listed Calata Corp., Hollywood films served its purpose.
"I like these kinds of movies—The Saint, Ocean's Eleven series and Swordfish, among others—because the characters were able to accomplish an impossible task and, in return, they made so much cash out of it," Calata said in an e-mail interview with the BusinessMirror. "I sort of realized that an entrepreneur is quite similar to these movie characters. I was challenged to complete quite an impossible task of becoming a successful entrepreneur."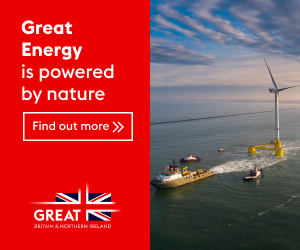 Calata, a management financial institution graduate of De La Salle University, said the movies served as a motivation for him to become an entrepreneur. It was another story, however, in real life.
Learning the ropes
WHEN he went to DLSU to pursue a college degree, Calata met a Filipino-Chinese who became his classmate and later played a key role in developing his personal entrepreneurial road map.
Aside from sharing the rudiments of the family business, his classmate invited him to join a networking gig. He said joining that network had a positive impact for him. "While doing this business ,we learned how to lead and manage people, become a sales man and understand how business systems work," he told the BusinessMirror. "His guidance enabled me to earn my first half-a-million-pesos income during college." Calata said it was at that time that he realized the power of being an entrepreneur.
No hard rules
CALATA believes there are no hard rules, as far as age is concerned, to become a successful entrepreneur.
"At any age, with the right qualities and skills, anyone can make impact in our society."
Nonetheless, he thinks being a young entrepreneur has its own advantages. One is the ability to make bolder risks, he said. Another is we have more energy to work harder, he added.
"We also dream bigger."
Calata recalled that he spent 20 hours a day and, sometimes, not even sleeping at all on a business project. "These, I think, are the reasons my business became successful."
Tech driven
AS a millennial entrepreneur, Calata aspires to help improve agriculture or farming in the Philippines.
There is an urgent need to develop a new breed of farmers as statistics showed that the average age of a Filipino farmer is 57 to 58 years old, which means, the youth are no longer interested in farming, according to Calata.
He also wants to encourage more millennials to venture into agri-business. To entice the youth to go into farming, we decided to bring new technologies into farming, Calata said. These new products and technologies will surely help improve profitability of the farmers, he added.
One of the technologies developed by his firm is the Krops app."This application functions as a direct market place to enable the buyers and sellers [the farmers] to directly "discover" each other. The app seeks to eliminate the middlemen and allow the farmers to earn higher income.
Wisdom from mom
CALATA believes a millennial entrepreneur understands that technology plays a big role in the success of a business as they "live and breathe with social-media apps and other apps" that can develop the business. Nevertheless, Calata pointed out millennials can learn a lot the traditional entrepreneurs.
"If ever we define them as the older generation, their wisdom is surely needed to help the millennials to be successful."
He pointed to his mother as an example of a millennial's source of success. "The wisdom that I have learned from [her] traditional methods also helped me in having the right foundation in order to be successful."
'The Final Pitch'
As part of the firm's corporate philanthropy, Calata will be one of the entrepreneurs who will appear in the reality television show The Final Pitch.
The show will present the best and brightest entrepreneurs on a reality TV series that will link them to multimillionaire and billionaire investors who are searching to own a piece of the next big business idea. All of them will go through a business boot camp and series of challenges for their chance to make the pitch of their lives in a once-in-a-lifetime funding round.
The reality TV show is loosely inspired by the Emmy Award-winning shows Shark Tank and The Apprentice, and will challenge entrepreneur contestants in the realities of scaling their existing businesses- from exploring funding options, refining their business plans, and marketing their products and services.
The Final Pitch aims to help entrepreneurs find success by connecting them to investors who can finance them, and to mentors who can fine-tune their businesses—reducing risk factors and boosting growth potential and sustainability," creator and host John Aguilar said.
Under the format, entrepreneurs will go through a series of challenges that will test their creativity, motivation and character. At the same time, they will learn the secrets behind the success of their potential investors, who are also tasked to handpick the top finalists to proceed on the show.
Image credits: Calata Corp.