Nothing is supposed to go off script for President Xi Jinping in what is the equivalent of an election year in one-party China.
Enter Donald J. Trump, who rarely stays on message and regularly bashes China on Twitter. The US president will host Xi on Thursday and Friday at his Mar-a-Lago resort in Florida for the first face-to-face meeting between the pair. On the agenda will be everything from trade to North Korea's nuclear threat.
For Xi, the meeting represents an opportunity to establish a personal rapport with Trump and potentially stave off a trade war that threatens to make China's economic slowdown much more painful. Yet, it also carries risk: An errant Trump tweet or off-the-cuff remark seen as disrespectful could give ammunition to party members who want to thwart Xi's reform plans.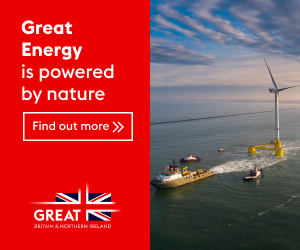 "Major conflict with the United States in the first half of the year would be very bad news for Mr. Xi because it could undermine the leadership credentials he's been cultivating for the past five years," said Zhang Lifan, a Beijing-based historian whose father was a minister under Communist rule before being purged in the Cultural Revolution. "It's the most unstable, risky and fragile moment for Mr. Xi domestically. Trump might use this to put pressure on him."
Five of the ruling Communist Party's seven most powerful leaders might be replaced at the 19th Party Congress later this year, along with scores of other senior positions. The horse-trading is already under way among party factions.
Helped by state-run media and a landmark speech at Davos this year, Xi has crafted an image of a poor man's champion at home and a leading proponent of globalization abroad. His government has built artificial reefs to assert territorial claims in the South China Sea and retaliated against South Korea for allowing the US to install a missile-defense system to protect against North Korea, a Chinese ally.
Trump has repeatedly blasted China for stealing American jobs, militarizing the South China Sea and failing to do more to stop North Korea. He threatened to use the One-China policy regarding Taiwan as a bargaining chip to get better trade terms before eventually relenting in a February phone call with Xi.
"The Chinese have been dealing with a very difficult situation with the Trump administration," said J. Stapleton Roy, former US ambassador to China who has met every top Chinese leader since Mao Zedong's successor, Hua Guofeng. "They have calculated that the key to managing the relationship in the short term is trying to establish a relationship of reasonable mutual confidence between the two presidents."
China has concentrated on wooing the president's daughter, Ivanka Trump, and her husband, presidential adviser Jared Kushner.
In Florida Xi will bring his wife Peng Liyuan, a celebrity folk singer and fashion icon who was once more famous than her husband. The pair is expected to arrive in West Palm Beach shortly after noon on Thursday.
"There will be time, particularly in the first day, for them to get to know one another in a more informal kind of interaction, as well as a dinner," a senior Trump administration official told reporters ahead of the trip, according to a published transcript. The leaders won't play golf, which is frowned upon in China as part of Xi's anti-graft campaign.
'Very difficult'
Both sides have sought to set the tone for the summit. In a tweet last Friday Trump predicted a "very difficult" meeting, complaining about the US trade deficit with China and job losses. Two hours later, a Chinese official deflected questions about the tweets and hailed the possibility of a "new starting point".
Trump plans to discuss trade, the economy and North Korea at the meeting, according to the senior administration official. In an interview with the Financial Times this week, Trump said he wouldn't be surprised "if we did something that would be very dramatic and good for both countries".
Beijing would view a getting-to-know-you meeting as progress even without a major deal, according to a Chinese official, who asked not to be identified because the discussions were private. The meeting will probably be difficult as Trump predicted, particularly if he pushes hard, the official said.
China has prepared several options for give-and-take depending on what Trump requests, according to the Chinese official. Beijing has assessed that Trump cares most about visible economic wins and some security issues, according to the official, who added that they saw his tweets on North Korea as a bargaining tactic ahead of the meeting.
When Japanese Prime Minister Shinzo Abe met Trump in February, he proposed investing in infrastructure to create American jobs in a bid to offset criticism over its currency. Xi may try something similar as Trump looks to meet campaign pledges to rebuild the country's roads and bridges.
Xi will likely explain the domestic pressures he faces as China enters a "complex and critical phase of reforms", according to Cui Liru, former president of the China Institute of Contemporary International Relations in Beijing. The government is weighing an overhaul of state-run enterprises and opening up more sectors, challenging entrenched interests and raising fears of job losses as economic growth hits the slowest pace in a quarter century.
Xi needs to show a domestic audience that he can manage Trump, said Steve Tsang, director of SOAS China Institute at the University of London. China may have agreed to an early summit because they see an opportunity to strike a better deal before Trump has a full team in place and a clearly defined strategy, he said.
Xi wants "a deal that shows that he can do business with Trump," Tsang said. "If Xi can secure that, he puts himself in a good position in reassuring the domestic constituencies in the run up to the 19th congress."
Image credits: Chinatopix via AP