THE Metro Pacific Tollways Corp. (MPTC) has lined up a number of public-private partnership (PPP) projects and expansion projects worth P153 billion, in a bid to boost infrastructure and development programs, and help traffic-decongestion initiatives of the government.
This was announced during the press conference for the "Safe Trip Mo Sagot Ko" (SMSK) motorist assistance program for the coming Holy Week.
Among the PPP projects in the pipeline are the P23.3-B North Luzon Expressway (Nlex)-South Luzon Expressway (Slex) Connector Road, the P55.9-B Cavite-Laguna Expressway (Calax) and the P11.7-billion Cavitex C-5 South Link to link expressways in the North and the South. In the Visayas the P27.9 billion Cebu-Cordova Link Expressway has also started construction.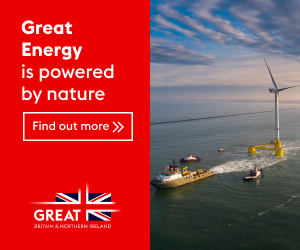 These projects are envisioned to support the government's "Build, Build, Build" infrastructure program aimed at moving the country forward by improving the economy of new growth corridors in Luzon and VisMin with infrastructure that facilitate faster and efficient transport of people and goods.
Aside from the PPP projects, MPTC is also increasing the capacity of Nlex by constructing additional lanes and exits, and expanding toll plazas and interchanges. Subic–Clark–Tarlac Expressway (SCTEx) pavement and traffic management and safety enhancements are also being upgraded. A total cost of P1.8 billion have been invested in these upgrades along the Nlex and the SCTEx.
The expansion projects, along with MPTC's yearly motorist assistance program, are meant to give more convenience to motorists, particularly during Holy Week where there is a 15-percent increase in traffic in MPTC's expressways.
"The expansion projects will hopefully ease up travel time, while the SMSK will enhance all services along the Nlex, SCTEx and Cavitex for a safe and comfortable journey," said Rodrigo Franco, MPTC president.
"With these projects in the pipeline, we will see a great improvement in traffic decongestion in Metro Manila, as we embark on more infrastructure projects to connect the North and the South," Franco added.
"These investments, along with the enhanced services of the SMSK during Holy Week and other holidays, will hopefully shorten the time spent by motorists on the road, so that they can have more time for productive work and more quality time for their loved ones," Franco said.
The SMSK program along Nlex, SCTEx and Cavitex will enhance the traffic management and toll-collection services during the Lenten season.
For those going north, heavy volume of vehicles is expected in the afternoon of April 12 until late morning of April 13. Those traveling back to Manila may expect the surge in traffic in the afternoon of April 15 until the early morning of April 17.
From April 7 to 17, additional patrol vehicles and enforcers will be deployed to assist motorists. Ambulant toll tellers equipped with portable toll collection gadgets will be fielded to speed up toll transactions. Also during this period, road works will be suspended to ensure smooth traffic flow.
To better serve motorists, on April 7, 8, 12 and 13, the Balintawak Toll Plaza will open a maximum of 30 toll-collection points instead of the usual 16, and the Mindanao Avenue Toll Plaza will also increase its toll-collection points to 15 from five. Toll-collection points in Tarlac Toll Plaza will become 29 instead of five, while the Tipo Toll Plaza will have 12 toll-collection points instead of four.
Southbound motorists may also experience further convenience on April 15 and 16 as the Bocaue Toll Plaza opens a maximum of 53 toll-collection points.
From April 12 to 16, MPTC and its partners will provide free services, such as free calls and Wi-fi, free basic mechanic services and first-aid treatments in designated locations along Nlex, SCTEx and Cavitex. Free towing services to the nearest exit will be offered to Class 1 vehicles from 6 a.m. to 6 p.m.
Free drinking water will also be available at SMSK Motorist Camps in SCTEx PTT Station, Floridablanca lay-by, Seaoil Station and Cavitex Parañaque and Kawit toll plazas.
SMSK is copresented by Caltex and supported by Kopiko, Pilipinas Shell, Pru Life UK, Smart, Maynilad Water, HBC, Chowking, Bridgestone, City Mall, Banana Boat and media partners TV5, Rescue 5, The Philippine Star, Business World and Manila Bulletin.