People are fond of learning. By all rights, going to school means delivering mixture of excitement and struggles in a row. Each carries their own notebooks and pens to record the things they get within a place kindling fountain of knowledge—one that doesn't only include what is commonly seen in a scholastic curriculum but also deals with several risks and difficulties that encompasses it. This leads to stress that makes it harder to concentrate in the engagement of activities at school.
In such a competitive world, people strive to meet higher expectations and goals that tend to deplete their enthusiasm if pushed too much. To restore the continuous wanting to devour knowledge, students need to get a little kicking off of shoes and putting down of pens.
Students face a lot of pressure. Discovering ways to distress contributes a great factor to break up the monotony.  Scholastic life can get overwrought and depressing for students, that's why they need to let loose occasionally. They can grab a good book and start reading to acquire more information even during their leisure time or visit some museum to cultivate an inspiration from the nature of art. Students can also see movies for cognitive gains. Activities like these are fun especially if it is inclined in teaching good work habits and social behaviors.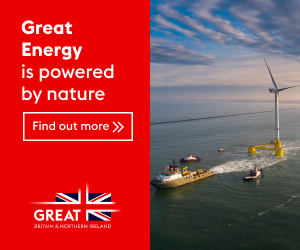 Fountain International School, one of the premier and Cambridge certified institutions in the country offering secondary and tertiary education encourages diversity in their students while honing their individuality, and advocates students to build relationship between their students and alumni.
The school conducts annual activities for every gathering that help students create bond and memories at the same time educating students in scholastic purposes. Each activity helps students to deepen their learning by applying concepts and articulating new knowledge through participating in a program provided by the school. FIS promotes engagement of all students and alumni with the essential process of working together, learning from each other, and sharing experiences.
FIS encourages students in socialization, and exposure in different activities that can help them enhance their life skills. The activity aims to amplify an interaction with the students and its alumni for shared social experience which depicts growth of learning outcomes for students.
Research has demonstrated that camaraderie in engaging with social activities can be designed to more effectively support student learning. Providing support for students to explore in a personally meaningful way. The authentic setting with the people in the school community helps to deepen and enhance the interest in a definite quality curriculum.
Creating bond means creating memories. FIS goes beyond the typical empowerment of companionship within a certain institution. They sustain the need for ensuring that students get the rest they need at the same time allowing the students to enjoy their lives as a student.
Beyond the pens and chairs is an exchange of experience among individuals within the school, eventually creating a strong bond that will lead to the students' success. FIS believes that a scholastic institution must be accountable for the success of their students. With this, they create an act to reform education.
To learn more about Fountain International School, contact 02-7242177 for elementary and 02-7237307 for high school inquiries.