LUBAO, Pampanga—The fourth Lubao International Balloon and Music Festival (LIBMF) is off with a grand start as 37 hot-air balloons, including 10 special-shaped dirigibles representing 18 countries, took to the skies at the Pradera Verde in Barangay Prado Siiongco here on Wednesday.
The good weather was perfect, as veteran balloon pilots applauded the favorable wind conditions they described as "box winds", drifting the rising dirigibles first to the northwest before the winds brought them back to the southeast with thousands of spectators, including provincial board members of Negros Occidental, Lakbay Aral delegates from Western Samar and tourists from Southern Luzon.
Balloon pilots said the box winds are a set of predictable wind patterns that can be used to navigate hot-air balloons just like what happened in the past balloon festivals here, especially the first festival.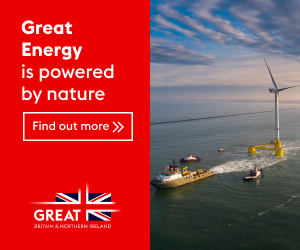 Mayor Mylyn Pineda-Cayabyab said for the past four years, this has been a proud host to one of the country's premier tourism spectacles, the LIBMF.
Cayabyab said since its inception, the LIBMF has etched the name of Lubao on local and international tourism maps, providing the much-needed lift to promote the town not just as destination for leisure, but also for business.
The municipality of Lubao's hot-air balloon itself has flown in many parts of the world, like Saga in Japan, Malaysia, Thailand and Vietnam.
Cayabyab said the increased tourism and trade activities in this town are partly due to the LIBMF, which generates resources the local government unit utilizes in the delivery of basic services to the people.
Noel Castro, LIBMF event organizer, said around 8,000 people came in the first day, with the biggest crowd coming in the late afternoon for the music festival.
Castro said they are expecting larger numbers of people over the weekends, when the grand music festival will happen mostly anticipated by the younger generations.
Tourism Regional Director Ronnie Tiotuico said the LIBMF is a worthwhile tourism project that can propel not only this town on the world stage, but the province of Pampanga, as well.
Tiotuico said the continued success of the festival this year and beyond will definitely put it as a tourism destination that can propel economic activities here.
Other than a few minor kinks here and there—like the gate for the chase crew was not opened on time and the sound system was not yet set up—everything turned out okay, Castro said.
Among the participating countries were Korea, Japan, Malaysia, Taiwan, Thailand and Vietnam in Asia; the Netherlands, France, Belgium, Turkey, the United Kingdom, Swiss, Holland, Spain and Germany in Europe; and the US, Canada and Australia.
The LIBMF is slated until Sunday, April 9, and can easily be reached via the Dinalupihan exit of the Subic-Clark-Tarlac Expressway.