A lawmaker has called on the oversight body governing government-owned and -controlled corporations (GOCCs) to speed up performance review of these state companies.
Nacionalista Party Rep. LRay Villafuerte of Camarines Sur, vice chairman of the House Committee on Appropriations, said the oversight body should determine immediately which should be abolished, merged or restructured, with the end in view of ensuring the more efficient use of public funds that go to state-run firms.
Villafuerte, in a news statement released on Monday, said the huge savings to be generated from abolishing nonperforming GOCCs, or merging, reclassifying and restructuring others could also be better used to increase the budget of the local government units, which are at the forefront of delivering basic services to the people.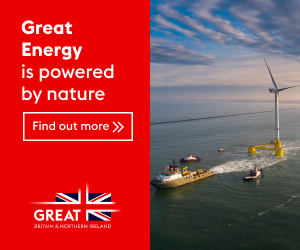 One agency that needs to be urgently reviewed, Villafuerte said, is the National Food Authority, which has incurred massive debts and losses because of its conflicting mandates, which are to stabilize rice prices, while safeguarding the profit margins of rice farmers and protecting the welfare of consumers.
"Heavily indebted GOCCs, many of them with no incentive to shape up or improve their efficiency because they are heavily subsidized by the national government, are among the reasons the government continues to incur huge contingent liabilities," Villafuerte said.
Another GOCC that also requires reevaluation is the National Irrigation Administration  which, Villafuerte said, should be converted into a line agency of the Department of Agriculture.
"The Governance Commission for GOCCs [GCG] [should] speed up its evaluation of state firms and shut down the operations of nonperforming ones so that financial resources can be rechanneled to other government entities that need them," he said.
He added that GOCCs were created because the delivery of certain goods and services require operational and financial flexibility that regular government line agencies cannot provide, "but, ironically, many of these state-run corporations have become a burden, rather than a viable, effective tool of delivering basic services to the people."
"We commend the GCG for trimming down the number of GOCCs from 158 in 2011, the year it was created under Republic Act 10149, to only 108 as of June 2016. We are urging it to work double time in accomplishing its goal of bringing down the number of GOCCs to less than 90 so that the national government can free up more funds for its priority programs on infrastructure, human capital development and social protection," Villafuerte said.
Villafuerte, citing the Bureau of Treasury, said subsidies to GOCCs reached P14.23 billion in November 2016, up from P3.71 billion in the same period a year ago.
He said the figure was also the highest since July 2016's P35.26 billion, mainly because subsidies to the Philippine Health Insurance Corp. (PhilHealth) amounted to P7.69 billion for November, or more than half the total for the month.
As of end-November last year Villafuerte added, subsidies already reached P98.12 billion, rising 48.6 percent from the P66 billion in the comparable period in 2015.
Under the 2017 General Appropriations Act, Villafuerte said subsidies and equity contributions to GOCCs at P131.5 billion still eat up a significant portion of the budget for obligations, although as corporate entities, state firms are supposed to be financially independent.
While some GOCCs are non-profit in nature, such as the PhilHealth, Villafuerte said their performance should not be reviewed based on their financial viability alone, but on whether they continue to fulfill their mandate to provide essential services, especially to ordinary Filipinos.