LINGAYEN, Pangasinan—They may be older, but they're a fresh wind who can rev up tourism in Pangasinan.
Thus said  Gov. Amado I. Espino III as he cited the group, known as "Class of Achievers", way back in their grade school at the Saint Columban's Academy in this city. The school was then run by Irish nuns, some of whom were alumnae of Sorbonne and Oxford Universities. Espino lauded the group for "attaining heights of achievements", even as he asked them to promote the province's various tourist destinations.  Among them are numerous waterfalls and a natural hot spring found in Balungao nd Mangaterem towns.
Pangasinan's tourism office said 8,062,918 tourists visited the province last year, with domestic visitors numbering 7,995,158 and foreigners totalling 17,950.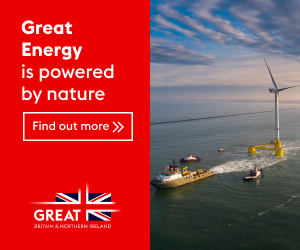 Holding their reunion recently, the members of the group, led by their class valedictorian—book author, social philosopher, educator and visual artist Margarita Ventenilla-Hamada who founded the Harvent Schools  in Lingayen and Dagupan City—went on a tour  binge and enjoyed the splendor of the San Roque power dam, a huge eco-park festooned with green vegetation and picnic huts in San Manuel town, the scenically romantic 4-hectare arboretum of former Environment Secretary Vic Ramos and the "nature church" in Baay, Lingayen, designed by multiawarded architect Ben Soriano.
From there the Class of Achievers explored the breathtaking mountain views of Mapita in Aguilar, the awesome Riverside Restaurant in Banyaga, Bugallon, where yearly, during the summer months, water adventure sports, such as windsurfing, jet-ski riding and kayaking, among others, lure tourists on the clear river. The river bank was developed by former Governor and now Fifth District Rep. Amado T. Espino Jr. into a blissful evening at promenaders' lane.
Also in the group's reunion tourism itinerary were the magnificent Sison auditorium within the Capitol complex in Lingayen, which is likened to the Royal Albert Hall of London; the historic Lingayen Cathedral; and the majestic residence of Dr. and Mrs. Titus Arcinue that was built and incorporated by Soriano into the ruins of the old Colegio de Santo Rosario.
With Hamada in the Class of Achievers are former Energy Secretary Francisco Viray; former Lingayen Mayor Nolan Evangelista; Alberto Jimenez, head of the Rural Bank of Mangaldan chain; lawyer Vicente Jimenez, a San Beda magna cum laude alumnus; chess master Ricardo Yuson; Araceli Soriano-Manaloto, who was head of PNB in New York; Marirose Sison-Garcia, who retired as vice president of Citibank, Florida and now Board of director of the AIM; Carmen Martinez-Pascual, civic leader and wife of past University of the Philippines  president Alfredo Pascual; Catherine Badua-Fianza, wife of former traffic czar Gen. Florencio Fianza; and Mariska Angeles Castillo, wife of contractor Melquiades Castillo  Jr., among a long list of successful professionals here and abroad.
The governor was impressed with the group's efforts, saying the venture is such an indelible footprint in the domestic tourism industry.