THE Taguig City government is making it easy for pet owners: The vet is coming to you.
In celebration of the Rabies Awareness Month, doctors from the Taguig City Veterinary Office are making house-to-house visits all throughout the city in a bid to vaccinate pets and make life easier for their owners.
Launched in 2014, the house-to-house visits are conducted in all 28 barangays of the city.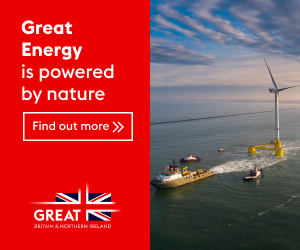 According to Dr. Alexis Siblag, head of the office, the Taguig City Anti-Rabies Drive (TCARD) was launched this March after a recent census found that dog population alone is pegged at 57,000.
"In rabies control, you need to vaccinate 70 percent of the total population to eradicate rabies," Siblag added.
With TCARD, Siblag said a pet owner could have as many pets vaccinated in his home. On the first day of their house-to-house visits, more than 1,500 dogs and cats were vaccinated in one barangay alone.
So far, they have gone to four barangays. Around 834 cats and dogs were vaccinated in Brgy. Bagumbayan, while additional 400 pets were vaccinated after extending another day in Brgy. New Lower Bicutan. "An average of 900 animals are vaccinated a day in one barangay," Siblag added. They intend to finish the remaining 24 barangays within the month.
"After the injection, the barangay health worker issues a vaccination card… So we comb through the streets, different barangays," he said.
Besides the free vaccinations and issuance of vaccination cards, pet owners are  given leaflets containing information on animal rabies. Siblag said they are also planning to distribute tags for the domesticated animals soon.
Siblag said a human could be afflicted with rabies through the bite of an infected mammal. Ninety eight (98) percent of human transmissions, however, are caused by dogs.
Taguig City Health Office currently has two Animal Bite Treatment Center (ABTC) in Brgy. Ibayo-Tipas and Brgy. North Signal which are open to provide Taguigeños bitten by rabies-exposed animals with free treatment and vaccination.
Rabies exposure is classified into three (3) categories : the first category  involves touching, feeding, licking of healthy skin with no mucous membrane contact, casual contact with rabid patient; the second category involves  superficial scratch/abrasion on the person without bleeding, nibbling/ nipping of uncovered skin with bruising; and the category involves a single or multiple transdermal bites/scratches, licking of mucous membrane, all head and neck exposures, exposure to rabid patient, handling of infected carcass, and licks of broken skin.
All are subject to different levels of treatment provided for free in the two existing animal bite centers.