By Ma. Stella F. Arnaldo / Special to the BusinessMirror
CONSTRUCTION of a dedicated cruise terminal in the Philippines that would entice international cruise shipping companies to homeport in Manila is expected to generate more tourism revenues for the country.
In a news statement, Tourism Director for Market Development (Thailand, Indonesia, Vietnam) Ma. Corazon Jorda-Apo said during a press interview onboard the cruise ship Superstar Virgo: "The National Cruise Tourism Strategy serves as a road map for the country and its players in achieving our long-term goal of being not only as a destination or port of call, but as a homeport that generates more jobs. [It also makes the Philippines] a preferred market source, as the economy improves and boosts the Filipinos' capacity to spend for recreation."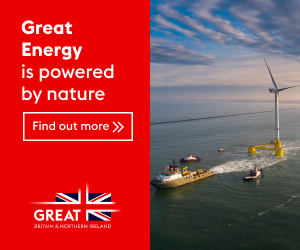 To achieve this, she stressed, it is crucial that soft and hard infrastructure are developed to support the requirements of cruise companies.  "We foresee that by the end of the Duterte administration, we would see the realization of the first dedicated cruise terminal." Under the National Cruise Tourism Strategy, the Department of Tourism (DOT) and  partner-government agencies, like the Department of Transportation are targeting the development  of an international cruise port and marina in Manila.
She added that with the parallel building and upgrading of other harbors, piers and terminals, this would increase the country's capacity to serve more and bigger ships, which can bring in as much as 5,000 passengers.  "Our ultimate goal is to be as seamless as possible, and to gain competitiveness as a major cruise hub in Asia," Jorda-Apo said.
Under the Medium-Term Tourism Infrastructure Program, the Duterte administration is expected to spend about P6.11 billion from 2017 to 2022 to develop and improve cruise ports in the country.
The DOT is eyeing an increase in visitor arrivals via cruises to reach 456,164 with 402 port calls by 2022, the last year of President Duterte's term of office, from 47,098 visitor arrivals onboard 56 ship calls in 2016.
Star Cruises's Superstar Virgo made its debut cruise departing from its new homeport in Manila on March 19. Some 2,000 passengers paid about P24,000 for a twin-share package that covers full-board meals and entertainment, on the six days/five nights cruise that departed from Manila.
Tourism Secretary Wanda T. Teo expressed optimism that Star Cruises's flagship vessel will provide the Philippine government, private operators and host areas a consistent stream of revenues and employment opportunities.
"We look forward to many years of fruitful, mutually beneficial relationship with Star Cruises.  There is a bright future ahead for the cruise industry as passengers will want to travel not just for pleasure but also for purpose," she noted.  "If you think about it, why put up with long tedious travels to get to your destination when you can enjoy the journey, as well?" Teo said during the cruise's launch, that will take its passengers from Manila to Laoag in Ilocos Norte, Kaoshiung in Taiwan, then onward to Hong Kong, before returning to Manila.
Data from the DOT indicated that for the 94,000 passenger destination days (PDD) in 2015, an estimated $21.2 million (over P1 billion) was spent by cruise passengers in the Philippines for 77 port calls.
The DOT projects the visitors' spending to rise this year, with the targeted 117 port calls and 120,000 PDDs.  The agency added, with Manila operating for the first time as a homeport, additional revenues for the economy will be generated from for pre- and post-cruise activities and services, which include provisioning, bunkering, garbage disposal and sludge removal.
During a news press conference while the ship was docked in Hong Kong, Star Cruises President Ang Moo Lim said the company's new cruise package, dubbed "Jewels of the South China Sea", was in support of the Asia Cruise Cooperation (ACC) program, which was created to boost the promotion of existing tour programs, as well as develop tie-ups with other cruise companies. Members of the ACC are Taiwan, Hong Kong, the Philippines, Hainan and Xiamen in China.
Teo said: "Our talks with the Cruise Lines International Association [CLIA], our membership in the Asia Cruise Fund and Asian Cruise Cooperation, our commitment to the Asean Cruise Strategy and very recently, the completion of the country's National Cruise Tourism Strategy—all of these have scored us significant weights in putting us [the Philippines] in the right direction [toward becoming a major cruise destination]."
In a message read by Jorda-Apo, the DOT chief congratulated Star Cruises for believing in the Philippines and expressed gratitude for helping the Philippines "get closer to our vision as a regional cruise center to serve as homeport and, eventually, as center for cruise-crew training, maintenance services and shipbuilding in the long term."
Representatives from the Taiwan Tourism Bureau and Hong Kong Tourism Board also made congratulatory speeches to Star Cruises. Genting Hong Kong, a leading global leisure, entertainment and hospitality corporation owns the cruise company. Ang noted that more than a third of Superstar Virgo's crew of 1,100 are Filipinos, with a good number serving as supervisors.