BEVERAGE firms using cheaper and alternative sweeteners vowed to buy more local sugar if the government would allow them to access Philippine sugar that's bound for export.
Agriculture Secretary Emmanuel F. Piñol said multinationals Coca-Cola Femsa Philippines Inc. (CFPI) and Pepsi-Cola Products Philippines Inc. (PCPI) are requesting to have access to the local sugar classified as "D"—sugar shipped to countries other than the US—to hike their purchase of local sugar.
"CFPI and PCPI agreed to increase their utilization of sugar provided they are given access to 'D' sugar," Piñol told reporters in an interview on Thursday, March 30.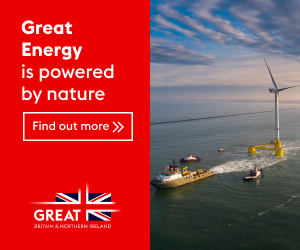 "They said if they will be given access to 'D' sugar, they will hike their procurement of local sugar. They did not disclose any number or figure [on the increment], but they said they would be surprised by the increase," Piñol said.
Pending the access to "D" sugar, Piñol said CFPI has already committed to an initial increase of its purchase of local sugar from its current ratio of 90 percent (high-fructose corn syrup or HFCS) and 10 percent (raw sugar) to an 80:20 utilization ratio.
Piñol said CFPI and PCPI wanted access to "D" sugar because it is cheaper by P350 per 50-kilogram bag (lkg) than the "B" sugar, or sugar allocated for the domestic market currently priced at P1,300/lkg.
Piñol said he has instructed Sugar Regulatory Administration (SRA) Administrator Anna Rosario V. Paner to consider the request of CFPI and PCPI to have access for the "D" sugar.
"Why don't you look at Coca-Cola and Pepsi-Cola as multinationals. These are multinationals?" Piñol said. "My instruction to SRA is to look into their request to have access to 'D' sugar and I did not hear any oppossition from the SRA administrator." Last week the SRA issued Sugar Order (SO) 1-B, which allows local traders and producers to export sugar to countries other than the US to arrest the decline in the domestic price of sugar.
SO 1-B, released on March 21, authorizes the reallocation of locally produced sugar in crop year (CY) 2016-2017. SO 1-B amended SO 1-A, issued by the SRA on January 24.
Under SO 1-B, the SRA reduces the allocation for "B" (domestic) sugar to 74 percent from 94 percent and allocated the 20 percent for "D" sugar, or those shipped to countries other than the US. The SRA maintained its allocation for "A" sugar, exported to the US, at 6 percent.
Paner said SO 1-B was issued following the requests made by sugar producers to make available "D" sugar to sugar food manufacturers.
The SRA projected sugar output in the current CY could reach 2.25 million metric tons (MMT), higher than the 2.236 MMT produced in CY 2015-2016. Based on SO 1-B, 450,000 MT would be classified as "D" sugar.
She said the Philippines could ship to Japan and South Korea, where sugar is currently in demand. Sugar in the world market was pegged at P950/lkg as of March 21.
SRA data also showed that as of March 5, the domestic price of sugar was at P1,359.67/lkg, while sugar destined for the US market was at P1,344.67/lkg.
Piñol said CFPI and PCPI have also vowed to make advanced purchases of their sugar requirements for 2018 to help ease the pressure on the domestic price of sugar.
The heads of the DA and SRA met with the representatives of CFPI and PCPI, as well as representatives of the sugarcane planters and sugar millers on March 30 to discuss the regulation of the entry of HFCS, the alternative sweetener being used by CFPI and PCPI.
Earlier Paner said the volume of HFCS imported last year, pegged at 285,000 MT, equivalent to 5.7 million 50-lkg, was the highest since 2013. Paner said this displaced nearly 30 percent of the market share for locally produced refined sugar, resulting in the decline of its domestic price.
In order to regulate the entry of HFCS in the country, SRA issued SO 3, which specified the guidelines to issue clearance for the release of imported HFCS and chemically pure fructose, in February.
However, Piñol, citing a representative of CFPI, said some inbound shipments of HFCS by CFPI were put on hold by the Bureau of Customs even before the SO 3's effectivity on March 10.
"Coca-Cola will write officially to SRA asking for a clarification on the coverage effectivity of the SO 3 which was March 10. Seeking clarification that all the inbound shipments of HFCS before March 10 based on customs and shipment documents should nto be covered by SO 3," Piñol said.
"I told Admin Paner earlier to accept the letter of Coca-Cola asking for the clarification. She will be issuing clarifications that all those imported HFCS that came before March 10 will be allowed to leave the yard," Piñol said.
Citing the CFPI representative, CFPI has 300 containers of imported HFCS that arrived in the country which were put on hold by the BOC due to SO 3, Piñol said.
The DA chief said there's no more need to hold SO 3 in abeyance as it was deemed "valid and legal" by the stakeholders who were present in their meeting.
"All stakeholders agreed SO 3 is valid and legal, but that does not preclude the opportunity and the possibility of amending it to respond to the concerns of the sectors," Piñol said.
Pinol said CFPI agreed to retract its legal complaint before a Regional Trial Court in Quezon City for the halting of SO 3.