ASKED about her two cents on gender equality in terms of job, respect, recognition and opportunities, Marriott Hotel Manila Director of Marketing Communications Michelle Garcia is positive that the world is getting there.
Garcia has worked her way up the totem pole feeling a fair amount of equality and recognition of merits in her own circle, but acknowledges the universal fact that other areas still struggle to have an egalitarian setup. For Garcia, it is never a downside, but rather an opportunity to demonstrate in many ways gender-equality initiatives that empower women to cause positive change. And you can count on her there.
What are the qualities of women that qualify them for top posts at work and in the community?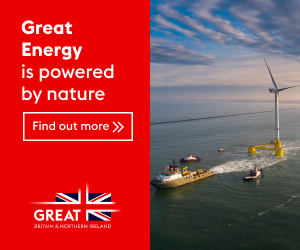 WOMEN on top are those who have visions. They are passionate and consistent. I believe someone should clearly identify her goals, be very hungry for it and determined considering the many distractions we ladies face day in and day out. While the journey to the top is not easy, staying on top isn't as well. So consistency in producing excellent work is very essential. It's a fast-changing world; we can never be so complacent.
How did you reach the post you are enjoying now?
I HAD humble beginnings doing clerical/ admin works. I'm proud to have gone through all the "working" stages because it taught me everything I need to lead a team and be confident about what I do. I was fearless on growing my network; I was always out and about to establish good relationships. I stayed genuine, to which I attribute the relationships I've kept through the years. I always make time for training or learning something new. I come in the office prepared and polished every single day. I keep a work ethic of being so detailed that I criticize my work first before others do. And, as equally important, I placed God at the center of what I do. There are a lot of formulas to success, but my favorite is that of our brand founder, Bill Marriott: "Success is never final." So, until now, I always strive for something fresh and new; I just don't stop learning and challenging myself.
Are today's women really of help in nation-building?
A RESOUNDING yes. Since God intended to have both man and woman, it implies the need of having both work together in achieving success in many ways. It inspires me to see a lot of women nowadays stepping up in politics, arts, music, among a gamut of other things. Women are designed to be creative, passionate and flexible, which complement perfectly whatever men put onto the table. I'm sure men would agree that what our nation has achieved now is 50-percent done by women.
What difference in the workplace have you done as a woman executive?
I ALWAYS like changing things and challenging the norm. It brings me fulfillment to elevate our hotel—its image, offers and customer experience—to something that no one has seen or been offered or experienced yet. My strong-willed personality allows me to voice out my opinion and it sparks collaboration in the team. So, may it be kitchen, housekeeping, spa, my day never ends without a visit to other teams in my office. I'd like to see it as a motivation for others to also speak up freely. My colleagues respect my creative inputs all the time, and seeing those ideas come to life and being received well are legacies I consider.
In your experience do men support women bosses? How?
DEFINITELY, I can attest to deep respect of men now for women. Our hotel's executive committee is composed mostly of women and it speaks a lot of how men on top are confident in our leadership. I have always felt the support of our general manager, who is a guy. He always seeks my professional opinion on everything that falls within my scope of work. Even my previous job where I also had a guy boss had allowed me shine in my own terms until I became my own boss. I have a guy in my own team and I am given due respect every day. I believe it takes a lot of good demeanor and integrity so people, both men and women, follow your leadership.
Follow Michelle Garcia on Instagram at @holamitchy_.
Image credits: Photo by Dix Perez for Celebrity Mom