Success runs in the family. This illustrates the newfound fulfillment of Ma. Theresa Jimenez and Hazel Santos, after investing in a dream franchise business that perfectly served as an alternative career, as well as a rewarding endeavor that feeds their passion for food, family and quick service.
Prior to becoming 7-Eleven franchisees, the siblings run a 21-year-old family business, Eat Graphics Advertising, which caters to the advertising needs of fast-food chains.
Ma. Theresa is the owner/president, while Hazel acts as general manager/HR. Professionally, the former is a computer management major and the latter is a registered nurse. Currently, they have two 7-Eleven stores, the first store in Tikling,Taytay, Rizal, and the
second in C. Lawis in Antipolo City.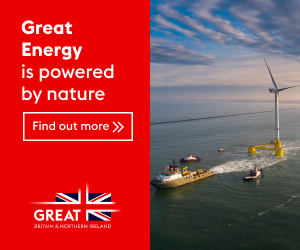 Taking the big leap
The idea of owning a C-store came while the two were having their snacks at their neighborhood 7-Eleven store. Both avid fans of Slurpee since childhood, Ma.Theresa says that their common love for food and convenience inspired them to pursue their goal.  "We love to eat. It is our undying passion for food and
convenience that helped us in the transition. We want our food served easy, fast and, of course, tasty. And we just want the same for everybody," Hazel mused.
Both sisters were excited and impressed about the opportunity, as they knew they would follow through with their dream of becoming franchisees. "We chose 7-Eleven over other franchising businesses because we think highly of the 7-Eleven Franchise System. We admire what 7-Eleven has accomplished for the past years and we are confident in what it can still do in the coming years. It is also a major player in the retail [convenience stores] industry because it has made its service very convenient, accessible and affordable to its customers. It is the go-to place for all customer needs," Ma. Theresa said.
What makes the 7-Eleven franchise package a worthy investment, according to her, is that it is backed by a powerful brand, a strong long-term support system from the franchisor and a profit sharing/distribution that is very promising for the franchisee. Committed in providing partners the best client servicing for them to develop into effective, well-rounded business managers, the 7-Eleven franchise package includes a one-month classroom training. Upon completion, Ma. Theresa, Hazel and their teams were fully ready when they opened their stores recently.
Positive values
While appreciating the flexibility that franchise ownership has given them the sisters also especially value the way their common C-store passion has brought their family together. "Not only do our customers benefit from the C-store. Both of us get to have more family time.  We also get to meet each other often, sharing updates and consulting each other about our stores' progress. We discuss and come up with a game plan that would address and even eradicate any issue and concern," she noted.
"My partnership with my family enhances my strengths and cancels my weaknesses not just as a leader in the business but also as a person. They are my constant supply of encouragement and wisdom, especially in making crucial decisions. They see my blind spots; thus, we are able to identify problems and provide solutions to improve and grow the business. Their maturity helps me run the business more efficiently," Ma. Theresa remarked.
Both sisters see the positive in the stores' challenging but very promising growing phase. "In time, with continuous training and application of best practices, we believe we will be able to handle these challenges more effectively," Ma. Theresa stressed.
Hazel, meanwhile, believes that maintaining smooth relations through team work is one way of instilling positive work ethic and responsibility among store personnel. "We now have nine store staff in Tikling and 10 in C. Lawis. All of them we treat as family. We make them feel that they don't just work 'for' us; but they work 'with' us. We welcome them as friends without compromising our authority as their leaders in the business. We create an environment where they are not afraid or hesitant to share their personal problems with us so we may find ways to extend help where it is needed. We work with them side by side, affirming their good work and correcting their mistakes. We encourage them every chance we get, reminding them that they have what it takes to perform well and succeed. And of course, we eat together," she added.
For families wishing to pursue their own business through C-store franchising, Ma. Theresa offers this advice: "A franchise is backed by an established brand name so it won't be difficult to introduce yourself to the market. Also, there is an existing franchise system which has been tried and tested through time; you don't have to start from scratch and go through trial and error. On a personal level, all you need is the audacity to dream, the willingness to take bold risks, the courage to fight and continue no matter what, the humility to learn and improve and the passion to do what needs to be done, even the most trivial things.
"With the continued success of the 7-Eleven franchise system, we feel proud and optimistic about being part of their growth. We are confident that, though the journey is still long and tedious, especially for us, we will be successful. We also feel humbled because of the acceptance, trust and support that a well-established company has given to us," Hazel concluded.
With demonstrated global success, 7-Eleven's franchise package offers suitable franchise partners a unique opportunity to benefit from a proven system and ongoing support. Partners are lent with assistance, especially at the first crucial stages of operational transition, from supervising, basic HR coaching, to sales monitoring.  The package is offered via Regular New Store Franchise (open a new 7-Eleven store) or Property Conversion (convert an established business or properties into a 7-Eleven franchise).