The Bureau of Fisheries and Aquatic Resources (BFAR) said it is mulling over the implementation of a catch-volume cap for fishermen as part of the government's bid to make sardines production sustainable.
"One of the potential measure being considered is having the total allowable catch per group. There would be an allocation for larger fishing companies, as well as [a corresponding allocation] for the small-scale fisherfolk," BFAR Capture Fisheries Technology Division Chief Rafael Ramiscal said in a news briefing for the Sagip Sardinas Campaign in Quezon City on Tuesday.
The catch allocation system (CAS) is one of the options being considered to be included in the National Management Framework Plan (NMFP) for the sardines industry, Ramiscal said.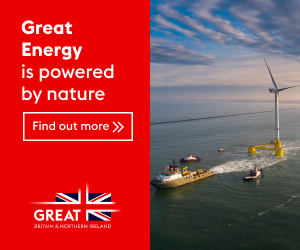 He added that the share or percentage allocation among small-scale and large-scale fishermen has not been finalized yet,  which will be up for deliberations during the nationwide consultations with various sardine industry stakeholders.
"The management usually give privilege to small-scale fishermen, but we also have to consider the commercial ones as they are the large-scale players. The final sharing allocation will be finalized and formulated through the consultation," Ramiscal told the BusinessMirror in a separate interview on the sidelines of the event.
"Because we might be giving bigger allocation to small-scale fishermen, but they are not capable of filling up their allocated volume, then that would  only [end up as] wastage," he added.
Ramiscal said another option being considered pursuant to the proposed CAS is the adoption of a "transferrable quota", which allows fishermen to transfer their catch allocation to others.
"Meaning if a certain fisherman cannot maximize his given volume cap then he could give it to commercial fishermen in exchange for a certain fee or subsidy,"  Ramiscal said.
"These are the options we are looking into, but as I have said, there's no final option yet. We are making sure that our policies would be transparent and participatory so we want all the stakeholders of the sardines industry involved in finalizing our policies," he added.
Bfar formed a multisector technical working group (TWG) to focus on the crafting of the sardine industry's NMFP.
Dr. Jose Ingles, member of the Sardine Industry's NMFP-TWG and consultant of Environmental Defense Fund, said imposing a CAS among fishermen would empower them and give more freedom in planning their catch.
"There will be freedom on when [and where] on they [would] want to catch sardines. For example, the small-scale ones, instead of catching small-sized fish during the start of fishing season, they would catch around October before the fishing season closes, where the sizes of the catch are big and of higher price despite limited quantity," Ingles said.
He said that, if the government will pursue the implementation of CAS for sardines, it must take into consideration the business prospects of both the sardine and tuna industries.
"The government and the stakeholders must answer what is their priority: having a stable price for sardines or having more production of tuna for exports? This is already being deliberated under the NMFP. What is the ideal combination: Is it having more sardines production or more tuna production for exports," Ingles said.
Oceana Philippines Senior Marine Scientist Jimely Flores said the adoption of NMFP for the sardines Industry would not only result in a sustainable sardines production, but also a sustainable marine aquatic resources for other fish species like tuna.
"In order for us to maintain our production of tuna, we must take care our sardines industry, because sardine serves as a primary food for tuna and other species of fish,"  Flores said.
The NMFP for sardines industry would serve as the country's road map in attaining a sustainable sardines production, Ramiscal said.
The NMFP-TWG convened last week to review the status of the sardines in the country, particularly in view of scientific basis and understanding, he said.
During the meeting, Ramiscal said TWG members agreed on several initiatives, including having good science basis for the NMFP, crafting realistic policy, having efficient governance and sufficient budget for the implementation of NMFP.
He said they are set to start the consultation with the various sardine industry stakeholders, including the small-scale fisherfolk, consumers, local government units, traders, processors and non-governmental organizations.
Citing data from the Philippine Statistics Authority and Department of Agriculture Undersecretary for Fisheries and Bfar National Director Eduardo Gongona said that over the last five years the sardine industry yielded an average volume of 355,000 metric tons, generating an average value of P10.45 billion.
Gongona said, based on BFAR's Fisherfolk Registration System, there are over 800,00 fisherfolk engaging in sardines fishing, which is nearly half of the total 1.7 million registered fishermen across the country.
"These numbers mean a lot to your government, which, under the Duterte administration and with the guidance of Agriculture Secretary Emmanuel F. Piñol, has committed to provide safe, available  and affordable food for its people," Gongona said.
"Sardines are among, if not the most, accessible source of protein, considering that the fish can be bought at an average price of only P50 to P90 per kilo. It has become a staple part of our diet and culture, with Filipinos having an average consumption of 2.6 grams per day or 0.9 kilograms a year," he added.
Gongona said they are eyeing to launch the NMFP for sardines industry during the third week of October in time for the Fish Conservation Week.