IN celebration of International Day of Happiness, the United Nations (UN) released its 2017 edition of the World Happiness Report, aimed at providing an alternative approach to measuring development and prosperity beyond purely economic terms like GDP.  For this year's report, the Philippines ranked 72nd out of 155 countries, much higher than our ranking of 82nd out of 157 last year.
This complements the Social Weather Stations survey released in March, which showed that, out of the 1,500 respondents, 91 percent claim to be "very/fairly happy with life, in general".
While the UN World Happiness ranking is computed using various factors, such as level of GDP, freedom, and life expectancy, among others, our jump in the rankings appears to have come from higher levels of "social support".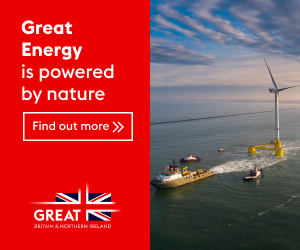 Academicians and authors Terrance Albrecht and Mara Adelman define social support as "verbal and nonverbal communication between recipients and providers that reduces uncertainty about the situation, the self, the other, or the relationship, and functions to enhance perceptions of personal control in one's experience". Social support may be in tangible form, which means the actual delivering of the physical needs and services to recipients.
For the World Happiness Report, social support is basically measured by the respondents' answers when asked whether they have someone to count on in times of trouble. By that measure, it appears many Filipinos are happy because of support they receive—a result borne out of efforts of their families, the local communities and the State.
To cite an example of State support, the recently approved 2017 General Appropriations Act (GAA) will finally provide universal healthcare for all Filipinos, as they will automatically be enrolled as a member of PhilHealth upon availment of medical services in government-owned hospitals. Further, this year's GAA has made sure that tuition will be free in all state universities and colleges (SUCs), empowering the youth to pursue relevant education.
Also, P17.9 billion has been allocated to fund the social pension of indigent senior citizens. This is significantly higher that the P8.7-billion social pension funding last year. And, while we have yet to reach a universal social pension system for our elderly, it is important to note that, since the enactment of Republic Act 9994, or the Expanded Senior Citizens Act—which included the social pension provision to indigent senior citizens—there has been a gradual increase in the number for recipients from 2011 to 2017.
The State subsidy for full tuition in SUCs and longer maternity leave periods have already passed the Senate. Meanwhile, the proposed Mental Health Act has also passed on second reading. This measure will make mental-health services a permanent component of the country's national health system.
A vital measure is the bill institutionalizing a health-care package for the child's first 1,000 days, considering that a human being's first 1,000 days is crucial not only for newborns but for mothers, as well. Sen. Sonny M. Angara is the author of the bill.
Also among other youth-friendly bills he filed is the One Family, One Graduate bill, ensuring that every indigent Filipino family will have at least a college graduate.  This goes hand in hand with his other measure that aims to provide discounts on fare, food, medicine and other school fees to underprivileged students in all levels throughout the country.
The above plethora of State subsidies granted only in the last two years must have made Pinoys, indeed, happy.
National Public Radio correspondent Eleanor Beardsley said,  "Economists have long understood the importance of going beyond economic data to gauge the true well-being of a society, [as the] GDP alone cannot measure [the] quality of life". Therefore, this year's World Happiness Report should serve as a more comprehensive guidebook for our country to build on what is already good—and improve on things that still need change.
E-mail: angara.ed@gmail.com, Facebook and Twitter: @edangara