By Denise Lee Yohn
Wal-Mart's recent decision to offer free two-day shipping for online orders, no membership required, is the latest in a series of moves that the company has made to fight Amazon.com and grow its e-commerce business. Last year Wal-Mart  purchased Jet.com and installed Jet's founder, Marc Lore, as head of its e-commerce division.
Wal-Mart  does need to shore up its e-commerce capabilities, but its attempts to out-Amazon Amazon aren't a winning strategy. For one thing, by offering the new shipping service, Wal-Mart   is only playing catch-up. Lore himself described free shipping as table stakes.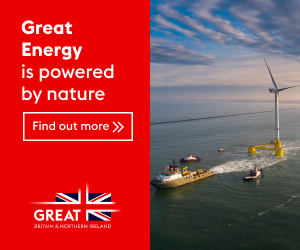 And Wal-Mart's new shipping offer doesn't even put the retailer on a par with Amazon, since it only applies to orders of $35 or more. That may seem like a low hurdle, especially when Amazon's Prime membership costs $99 per year. But Prime members are likely to forget about that cost after it's been paid for the year, while Wal-Mart's policy means that money is inserted into the purchase equation with every transaction.
A Prime membership also includes access to movie streaming, music streaming and photo storage. In Amazon's growing brick-and-mortar bookstores, Prime members can buy books for discounted prices, while others have to pay the cover price.
Wal-Mart   can't compete with this value proposition, at least not yet. The retailer also can't challenge Amazon's selection. With approximately 160 million items for sale, Amazon has become the go-to outlet for anything. In comparison, Wal-Mart.com sells "only" 15 million items—and just 2 million of them are available for free two-day shipping.
Amazon also has the advantage of years of consumer data, as well as the data-analytics proficiency to spot trending products, make smarter pricing and assortment decisions, and deliver personalized customer experiences.
Wal-Mart   has, perhaps, the best physical distribution and retail network in the world. It needs to be competitive on digital channels, sure. But Wal-Mart should invest to advance its strongest competitive advantage: its physical stores. Improving the in-store experience, promoting omnichannel shopping and fulfillment options, and developing in-person service innovations would leverage its core competencies—and put Amazon at a disadvantage.
Denise Lee Yohn is the author of  What Great Brands Do: The Seven Brand-Building Principles That Separate the Best From the Rest.