THE Manila Electric Co. (Meralco) will source 243 megawatts (MW) of electricity from three power producers to help fill up the utility firm's power requirements for the summer months.
Meralco has recently signed respective interim power-supply agreements (Ipsa) with 1590 Energy Inc., Toledo Power Corp. (TPC) and Panay Power Corp. (PPC).
1590 Energy, which owns the 225-MW Bauang diesel plant in La Union, will supply Meralco 170 MW.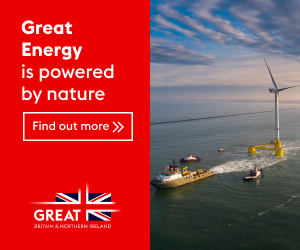 Meralco and TPC, meanwhile, signed a deal for a 28-MW capacity to be sourced from the power firm's 40-MW bunker-oil fired plant in Toledo, Cebu.
The third Ipsa involves 45 MW of electricity that Meralco will buy from PPC, which operates the 72-MW bunker-oil plant in Iloilo.
Aside from these power-supply agreements, Meralco said the company is working to source 220 MW of power capacity from the new gas plant of Lopez-led First Gen Corp.
Meralco Senior Vice President for Customer Retail Services and Corporate Communications Alfredo Panlilio said there is an ongoing negotiation with San Gabriel for 200 MW. An Ipsa is expected to be signed soon, Panlilio added.
Early this month Meralco President Oscar Reyes said the utility firm, which services 6 million customers in its franchise area, was negotiating for more power deals.
He said that in order to ensure continuous and reliable electricity for Meralco customers, there is a need for Meralco to source additional peaking capacity.
These agreements, if approved by the Energy Regulatory Commission (ERC) on time, will mitigate its exposure to the Wholesale Electricity Sport Market during the summer months.
Based on the power-situation outlook for 2017 and succeeding years, Meralco foresees a peaking-capacity deficit in its portfolio, especially for the summer months. Based on the utility firm's distribution-development plan for 2015-2020, Meralco's aggregate-capacity requirement is forecasted to grow by a compounded- average growth rate of 3.7 percent.
Meralco said the need to secure more power deals is meant to address significant peaking-capacity deficit, as well as possible occurrences of scheduled maintenance shutdowns and forced outage of power plants.
And when needed, Meralo could always activate its Interruptible Load Program (ILP), which works by calling on business customers with loads of at least 1 MW to run their own generator sets, if needed, instead of drawing power from the grid.
With the ILP, power supply from the grid that will not be consumed by participating customers will be available for use by other customers within the franchise area. Through this, the aggregate demand for power from the system will be reduced to a more manageable level, helping ensure the availability of supply.
Meralco's ILP had helped avoid power outages in some incidents of yellow- and red-alert notices issued in the past years.