WHAT can the genius of the Filipino poor teach the world?  This was the question that I answered during the TEDxADMU talk I gave at Resort's World Manila last weekend.
The following day, I headed back to the Gawad Kalinga (GK) Enchanted Farm in Bulacan, the primary source of inspiration for my talk and the main reason I decided to ditch the proverbial "shirt and tie" to become a social entrepreneur here in the Philippines.
While my own experiences have been extensively documented in the book The Genius of the Poor, I have also featured the stories of French, Australian, American and Malaysian citizens who, like me, have decided to trade in a more conventional career path back home to carve out a future at the Enchanted Farm, the Philippines's own "Silicon Valley" for social entrepreneurship. The place is where entrepreneurs, community members and larger corporations converge to explore new business models that create wealth and leave no one behind (Ed.—read: inclusive growth).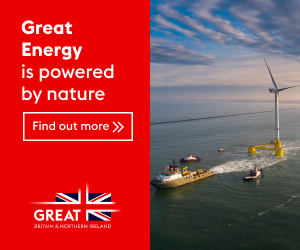 As the French, British or Australians are accustomed to take a "gap year" to explore the world, it is of greater surprise to me that there is a small but growing presence of Japanese students, interns and entrepreneurs who have also decided to swap the ultramodern, high-tech lifestyle they leave behind for life inside a farm in the rarely heralded province of Bulacan.
The Japanese connection
To understand their motivations, it was suggested that I meet Hinako Ono, a 20-year-old student from the University of Toyo. I struggled at first to locate Ono among the Enchanted Farm community, since her attire, a black T-shirt with the words "Walang Iwanan" emblazoned on front, enables her to blend into her surroundings, perhaps even more effectively than some of the "local" Manileños who visit the farm.
In fact, Ono explained that before her first visit to the Philippines in 2014, she knew very little about the country, let alone the Enchanted Farm: "I just came here because it was the cheapest place to do a study tour."
The purpose of Ono's study tour back then was to better understand social problems in the Philippines. She and her group were brought to Lorega, a GK village in Cebu.
Barely speaking a word of English at the time, Ono muttered a few words and smiled politely during the few hours she stayed in the village.
It did not occur to her that her presence in the community had left any kind of lasting impression. Yet, one early morning (it was not even dawn), after her school group went back to their hotel, a girl from the community knocked on Ono's door. It was 3 a.m., and the lass had walked several kilometers on foot just to be there.
"It took me completely by surprise! She didn't ask for money or any other kind of help. She just had one message for me: 'Please come back here!' My return flight back to Japan was already booked at the time, but I knew that after that moment, it really could not be the last time I would visit GK Lorega."
Since that day, Ono had taken almost every opportunity to come back to the Philippines. On her follow-up trip, she spent the entire month living in Lorega alongside the GK residents who, just a few years' prior, were residing on top of tombstones in the local cemetery.
Meanwhile, the same girl who came to her hotel room that night, Duffnie "Dada" Montero, had since become Ono's best friend.
"If I want to help end poverty, I do not need to consider the poor as victims. I just need to live with them and adopt them as part of my family," Ono explained. "Only if we spend time together, eat together and, possibly, even live together, will we really be better able to open our minds and better understand the problem."
Left behind no more
Since 2014 Ono has visited around 25 GK villages. I asked her what it is that has convinced her to trade in the more stable path of her classmates to explore this very unconventional route.
At that point, Ono pointed back at her T-shirt: "For me, it is walang iwanan. In a material sense, I was never left behind in Japan, and yet somehow, I felt alone, because there were so many walls back home, which stopped real human-to-human interaction from happening. Maybe that's why we have the highest suicide rates in the world."
Understanding the nature of poverty was one thing, but it also left Ono deeply frustrated: "The people in the communities really wanted to be entrepreneurial; they wanted to be productive, and yet, clearly one of the key problems I saw was the lack of jobs. I saw the problem, and yet, I saw no way to fix it. What could I do?"
Her next trip to the Philippines brought her to the GK Enchanted Farm in Bulacan, where she was introduced to a possible solution: "A combination of living together, rich and poor, and partnering together to build social enterprises. Now, this really could be the future!"
Ono managed to convince her teachers to allow her to take a year of absence from school, so she could spend an extended time at the GK Enchanted Farm working alongside entrepreneurs.
"In Japan fair trade or livelihood projects signify low quality. I did not like that sense of making people buy out of pity. But products like Bayani Brew, the recipe of originates from the Nanays [mothers] of the Enchanted Farm, are really high quality," she pointed out.
Added Ono, "Fact is, I tried Bayani Brew in Bo's Coffee even before I came to the farm, and it was clear to me that people buy it not out of pity, but because it tastes great. That is the way it should be."
Already, she had spent the past six months at the Enchanted Farm as an intern at one other resident social enterprise, Plush and Play, which is the first Filipino toy manufacturer to appear in one of the signature toy stores inside a big mall chain. The experience has convinced her that she wants to return to the Philippines as soon as she finishes her studies in Japan and to set up her own social enterprise:
"The fact that I really do not like many aspects of business, such as accounting and finance, does not really matter, because business really is the only way we can bring people out of poverty. So that is why my future will be in business, too. Not just any kind, but one with a purpose," Ono explained.
"It is about time I brought my own Japanese genius to support this cause. Maybe Hello Kitty and Pokémon are signs of Japanese ingenuity, but what have these products really contributed to society? In contrast, the Plush and Play toys are great, because they can bring happiness to children and help end poverty, at the same time. So, hopefully, I'll come back to the Philippines soon and help the brand provide real competition to that silly cat from Japan," she told this writer with aplomb.
Thomas Graham is an international speaker and author of the book The Genius of the Poor. He is also the cofounder of MAD (Make A Difference) Travel (www.madtravel.org), a social tourism enterprise that creates fun and fulfilling travel experiences in partnership with Gawad Kalinga communities. For comments, suggestions and reactions, contact  tom@madtravel.org.