By Allan Mauro V. Marfal & Rodolfo P. de Guzman / Special to the BusinessMirror
WHO would have thought that the carrageenan from the seaweeds that is usually used as a binding agent in toothpaste and shampoo can actually be an effective plant-growth promoter?
Recent research found that carrageenan, through modified irradiation technology, can make plants more robust and healthy. It can boost rice yield by 65 percent, because it makes rice stem stronger and improves rice resistance to lodging.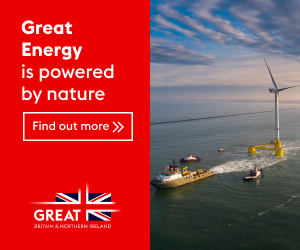 It is also compatible with farmers' practice, thus, giving higher grain yield. It also makes rice resistant to tungro virus and bacterial blight. Further, it is environment-friendly, as it has no harmful effects on natural enemies or beneficial insects.
This research output, when commercialized, will greatly help farmers in the country to have access to less expensive but highly effective plant-growth enhancers. They will also have more opportunities to improve their harvest and increase their income.
This helpful research was made possible through the Department of Science and Technology's (DOST) attached agencies, the Philippine Council for Agriculture, Aquatic and Natural Resources Research and Development and the Philippine Nuclear Research Institute, in partnership with University of the Philippines Los Baños.
The three institutions worked together for this important study on carrageenan, an indigestible carbohydrate (polysaccharide) extracted from edible seaweeds.
In the province of Isabela, farmers are gradually witnessing the tremendous help of this research in their own rice fields.
Efren Tagacay, a rice farmer, has already harvested crops sprayed by carrageenan.
"At first, I harvested 120 sacks per hectare, but now I am already reaping 140 sacks per hectare. Thus, my reaping goes up by 20 per hectare," he revealed. "We, farmers, are happy that we have been given the chance to try this carrageenan product because our yields have increased, and we are hoping that it will continue with the help of the DOST."
Meanwhile, another rice farmer, Engr. Isagani Concepcion, also became interested with the carrageenan plant-growth promoter when it was introduced in their area in January 2016.
"I saw the effect, my harvest increased. Previously, I was harvesting just 523 sacks of rice from my 4-hectare field. Now, I am already reaping 583 sacks of rice. My harvest has increased by 16 percent," Concepcion said.
Issues in health care
Meanwhile, in other parts of the country, access to health-care services is also a big problem.
Take the case of Teena Rosales, a 19-year-old single mother in Uyugan, Batanes. Rosales observed the lack of medical equipment and few experts willing to serve the countryside are two of the greatest challenges in the health-care services in far-flung areas, like Uyugan.
She shared there are mothers in their community who die unnecessarily because they are poor and cannot afford the high out-of-pocket cost of health care. Moreover, local health centers and nearby hospitals have inadequate medical supplies and lifesaving equipment.
RxBox saves mom and baby
When Rosales was about to give birth, she thought she would be just one of the statistics of mothers who would die of childbirth. But she and her baby were saved from danger with the help of RxBox, a biomedical telehealth device capable of capturing and transmitting physiologic signals across distances.
Through the RxBox with its built-in medical sensors that measured her blood pressure, temperature, pulse rate, heart activity, womb contractions during labor and delivery, and even the baby's heart rate, her vital signs were recorded and sent via Internet to a doctor located in the city. Thus, she was able to deliver her baby aided efficiently by health worker under the guidance of a doctor. 
Because of its lifesaving features, the RxBox may be one of the most important tools generated by the research community.
Funded by the DOST, through its Philippine Council for Health Research and Development, and developed by National Telehealth Centre of the University of the Philippines Manila, RxBox addresses the inequity in access to health care by enabling health providers and managers to use technology in diagnosing and treating patients, and in managing health systems better.
The RxBox and the carrageenan plant growth enhancer are just two of the thousands of local research outputs that can be used to improve people's lives. Researches supported by the DOST have a broad range: traffic system, coral reefs, health of senior citizens and other sectors, wind energy, emergency shelter, complementary food, drug development, hazard maps and many other interesting subjects that have very practical uses.
These researches are done by Filipino researchers and scientists who have geared their studies for practical application. However, the huge challenge is on how these research and development outputs can reach their intended beneficiaries—the Filipinos and their communities.
Bridging knowledge and products to people
To make people, especially those outside the science community, appreciate research and development (R&D) projects better in a language understood by most, the DOST, for the first time in its history, produced a coffee table book featuring stories on its R&D projects. Titled Bridge, the book was launched on the 30th anniversary celebration of the DOST- Science and Technology Information Institute (STII) on February 27 at a hotel in Manila.
The coffee-table book contains 83 stories culled from R&D projects funded by DOST from 2010 to 2015, particularly in the areas of agriculture and aquaculture; health and nutrition; and industry and emerging technologies.
As the researchers wrote their own articles, they were able to share significant insights as they were working on their respective R&D projects.
Bridge would not only serve as a very useful information resource, but also as an inspiration and motivation to our scientists, engineers and researchers as we pursue our purpose—'Science For The People,'" Science Secretary Fortunato T. de la Peña said.
Meanwhile, former Science Secretary Mario G. Montejo, who laid out the idea of this book back in 2015, said, "We owe it to the citizens of the Philippines to bring these products of scientific inquiry to the public, written in the layman's language that they could understand."
By publishing Bridge, we hope we could help raise awareness and appreciation on how hard and conscientious our researchers work, and how the fruit of their scientific inquiry could help us have a better life, he said.
Besides the DOST's R&D projects, articles on some of the most successful beneficiaries under the DOST's Small Enterprise Technology Upgrading Program, as well as stories of former DOST scholars, are also included in the coffee-table book.
Informing the public on S&T
STII, as the information and marketing arm of the DOST, continues to find noble ways to bring science and technology closer to the people through various modes across platforms.
Last year it launched "DOSTv", the Filipino Weather Channel that was aired through YouTube.
This platform enabled STII to broadcast weather news and updates, documentaries on different DOST technologies and innovations, S&T news, interviews of scientists and experts in different S&T fields, S&T trivias and other features. It is aired from 11 a.m. to 12 noon, Monday to Friday at http://www.dostv.ph.
STII also developed the Science and Technology Academic Research Based Openly Operated Kiosk (Starbooks), the first Filipino library in a box that contains thousands of S&T materials in full text, video and audio files that are ideal for schools in remote areas with no Internet access.
Meanwhile, Starbooks was conferred the American Library Association Award for Innovative Library Project in February 2015 in San Francisco, California.
It also won gold and silver awards from Anvil recently.
STII also led the advocacy of the Philippine Standard Time (PST) that has become a law under Republic Act 10535, with Philippine Atmospheric, Geophysical and Astronomical Services Administration as the official timekeeper.
Every January, STII leads the DOST family in the observance of the PST with different activities from hosting events to promoting the advocacy on radio and television. The ongoing campaign is dubbed "Juan Time, Pinoy Ako, On Time Ako!"
Moreover, STII, in partnership with dzRH of the Manila Broadcasting Co. produced Handog ng Agham para sa Bayan, a radio drama series that started airing last year as a segment of the prime-time radio program Radyo Henyo anchored by Angelo Palmones and Ruby Cristobal every Sunday, from 4 to 5 p.m. The drama series featured success stories of individuals whose lives were made better by science and technology.
STII also embarked on various campaigns, such as "Iba na ang Panahon: Science for Safer Communities", to promote disaster preparedness among local government units; "Ignite the Mind", to raise the level of unity within the DOST family; and "Science Nation Tour", to bring DOST programs and projects to the regions. 
With Framelia V. Anonas/S&T Media Service
Image credits: Henry A. de Leon/S&T Media Service