By Michael Paulson / New York Times News Service
MISS Saigon started with an audacious idea—create a musical that explores the end of the Vietnam War through an ill-fated romance between a virginal Vietnamese bargirl and a hunky American GI.
It would become much more than that. Over 28 years, Miss Saigon has turned into one of the most successful hits in musical theater—as well as one of the most polarizing and most protested.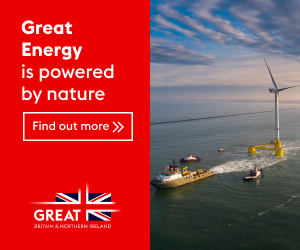 Now, it's back on Broadway, for the first time since 2001. It is in the same theater, tells the same operatically tragic story, and again features a hovering helicopter.
But the show has changed significantly over the years, and those shifts tell another story—one about how much the controversy over Miss Saigon has affected the industry.
Miss Saigon opened in London in 1989, with an acclaimed white British actor, Jonathan Pryce, wearing prosthetics to alter the shape of his eyes and makeup to alter the color of his skin as he played the show's leading man, a scheming Eurasian pimp called the Engineer. But by the time the show reached Broadway in 1991, Pryce had abandoned those practices, and, after he won a Tony Award and left the show, the producers changed their approach—in the years since, they have chosen only actors of Asian heritage to play the Engineer, both on Broadway and on the US tours.
Not every controversy has been calmed. The show's critics, who tried and failed to stop the initial production and have periodically protested it since, say the production perpetuates an unwelcome view of Asians. Here, in edited excerpts, more than 20 people whose lives have been touched by Miss Saigon—as producers and protesters, artists and activists—talk about their views, then and now.
A new musical is conceived
Claude-Michel Schönberg (composer): One afternoon I was working on the score of Les Misérables in Paris, and I opened a magazine, and I saw a picture that really struck me. It was a young girl at the airport (in Vietnam), facing her mother. The mother had been looking for her ex-partner, a GI, and she wanted to send the girl to the United States for a better future. The mother did exactly the same sacrifice as Cio-Cio-San in Madama Butterfly, who committed suicide to force the American, Pinkerton, to take their boy with him. So I called Alain, and said, "Imagine the story of Butterfly, happening at the end of the Vietnam War."
Alain Boublil (lyricist): We got quickly to the idea that the misunderstanding between two people reflected the misunderstanding between two countries.
Cameron Mackintosh (producer): This was a very dangerous, but exciting, subject. This was 14 years after a traumatic war that they'd written this, so it wasn't obvious stuff for a musical. I remember saying, this subject matter is like dancing on a razor blade: A brilliant feat if you can pull it off.
Casting the Engineer
Mackintosh: I'd seen Jonathan in several performances, including The Seagull, and then, when Michael Crawford had opened (in The Phantom of the Opera) in 1986 in London, Jonathan rang me out of the blue and said, "Look, I'd like to have a crack at the Phantom." It never got any further than that, but I remembered it. And when we had our first conversations in London with the authors and Nick Hytner (the director), I threw his name in the hopper. The entire audition process, we never saw anyone else.
Frank Rich (then the chief theater critic at The New York Times): He was, and still is, a great actor—it would have been a coup for a musical to get him.
Jon Jon Briones (member of the original London ensemble; now playing the Engineer on Broadway): I came from the Philippines, and we were used to yellowface, and how white actors play Asian roles, because we watched Hollywood movies all the time. We thought that was a normal thing.
Marc Oka (member of the original Broadway ensemble): I went to see it in London, and I loved the show—it was a show with Asian people, and I was in the business, so I thought maybe I could be in it. But I was way up in the balcony, so I didn't see him up close. Then I saw an article in a magazine about Jonathan Pryce, and I saw a picture of him in the show, and he was wearing those prosthetics on his eyes to look Asian, and that was the first time I said there was something wrong.
BD Wong (Tony-winning actor): I first heard about the show in a conversation with the playwright David Henry Hwang. He and I were really fresh off of doing this reasonably successful play (M. Butterfly) in which the whole notion of Madama Butterfly is turned on its head. He was reporting, in a kind of amused way, about this show in the West End, with these two guys in yellowface (the Engineer and Thuy, Kim's cousin). We said, surely the show will come to the US, but the yellowface will never happen here, because that's the kind of thing that only happens in England now.
Casting Kim
Lea Salonga (actress who played Kim, the bargirl, in the original London and Broadway productions): I was in Manila, and in my freshman year at college—I was premed. I was 17, and I was very innocent. I didn't know what a bargirl was. And my concerns were less about that than some of the skimpy costumes I had to wear—I grew up pretty conservative. I called my father, and said, "What am I going to do?" and he said, "They're not going to remember that. They're going to remember when you shoot yourself at the end." And I guess he was right.
Controversy on Broadway
Wong: Much to our surprise, there was an announcement that Jonathan Pryce was coming. So, I wrote a letter to the actors' union, which had to approve the visa, even for a star coming over. After decades of Caucasian actors impersonating Asian characters in television, movies and in the theater, with a certain amount of comfort from audiences at large, it finally became absolutely essential for the Asian-American audience community and the Asian-American acting community to say it's too painful for us to watch this anymore—we can't take it any more, it embarrasses us, and it's humiliating.
Rich: I'm completely sympathetic, and argue further that Asian-American actors have a particularly raw deal—there are so few opportunities for them compared to other minorities, let alone majorities. But I still feel a director has the right to do what he wants to do.
Tisa Chang (artistic producing director, Pan Asian Repertory Theater): This was not the 1970s, when there was a protest against Lincoln Center for casting Narrow Road to Deep North with no Asian actors whatsoever—and it was a play about Japan. This was 1990, and a lot of work had been done already. Our position was not to be inflammatory, but it was a cri de coeur in response to what their team had said, which was that there was no Asian-American actor qualified to play the role. That really stirred the pot.
Boublil: It was a bit disturbing for us, because suddenly the subject of the show was not anymore the doomed love story and the mother's ultimate sacrifice, which is what we had written. Suddenly, the subject was casting controversy. I remember even some journalist in a magazine who said, "Don't let this show come to this country. It's going to destroy the fabric of the country."
An actor is barred, then not
Wong: In this really dramatic, theatrical way, Equity voted to deny Jonathan Pryce his visa.
Mackintosh: I was just astonished. And it got, as you know, quite sticky. At that point, even though we had the biggest advance in history, I said, look, if the show isn't going to come here with the performances that made it so fantastic in London, I'd rather it didn't move at all. I canceled it.
Wong: Equity had a real problem on its hands. The membership was divided. Some people thought it was absurd to make an issue of the race of a person. And the pressure came from other places. There was a lot of op-ed stuff. The mayor of  New York (David Dinkins) really wanted the show to come in. A few days later, Equity rescinded its decision. It was profoundly sad. I remember feeling so misunderstood.
Seeing the show
Ralph B. Peña (producing artistic director, Ma-Yi Theater Company): I protested, but I thought I should know what I'm protesting against, and also I needed to see what they did, because they had removed Jonathan Pryce's yellowface. So I saw it on Broadway, and it was glorious. And then it hits you—what did I just experience? And then it's awful. But I had never seen a helicopter land on Broadway before, and I was mesmerized by the music and the stagecraft, and also the pride that I felt at seeing Lea nail that role on Broadway. That was something else.
Esther Kim Lee (associate professor of theater, University of Maryland): I saw the taped version at New York Public Library, and I was most interested in the Jonathan Pryce character, despite the fact that I was completely criticizing him. I was surprised to see how good he was.
Rich: It was a fantastic performance.
Opportunity follows controversy
Tara Rubin (casting director): After Jonathan Pryce, who was absolutely brilliant in the role, there was never another Caucasian person who played the part in this country. We knew that the Asian-American acting community had an incredibly good point, and it was the beginning of a huge shift in the way we think about casting. And I can't help but wonder if the increased opportunity has helped increase the number of Asian-American actors who enter the field.
Manu Narayan (actor in second national tour): With all the trouble they had had—and rightfully so—casting Jonathan Pryce, the total turnaround they then did to make sure Asians were cast in the roles going forward is a testament to Cameron Mackintosh. It doesn't negate what happened, but a lot of people wouldn't have seen that error. In 1995 I had gone to New York for a wedding, and in Backstage I saw an open call for Chrises and Johns, so I went and stood in line and danced on the Broadway stage. I was cast in the ensemble for the national tour and stayed for four years.
Ethan Thoi (actor in Australian production): I couldn't believe there was a musical about Vietnam, where I was born. I was born in 1973, and my mom had some involvement with a Western guy at that time—her pregnancy was not accepted, and she had to give me away. In 2007, when the show came to Sydney, I was lucky to be in the ensemble. I did the whole national tour (in Australia)—about 14 months—and every night I was crying at the part where she sings, "I'd give my life for you," and crying at the part where the refugees are climbing up the walls, because I was also a refugee, from Vietnam to Australia.
The debate isn't over
Pun Bandhu (actor active with Asian-American Performers Action Coalition): There continue to be protests against Miss Saigon across the country, and I think that's because the Asian community is so tired of seeing ourselves portrayed in one way. In many ways, Miss Saigon is a colonial story, where none of the Asian characters are portrayed in a positive light—yes, they are victims of a war, but they are also characterized as opportunists, villainous, and, at the center of the story, Kim is written to be very weak.
Oka: It turned into a political protest about the portrayal of Asian women on the stage. I remember one night, during the second act, when the Bangkok number happened, protesters were screaming and shouting from the audience, and they were led out.
New faces in a new era
Laurence Connor (revival director): My memory of the original is it felt so big and epic and operatic. I wanted to make it real—I wanted to set up a sense of grit within the production.
Rachelle Ann Go (actress playing Gigi in revival): Our first two days of rehearsals in London, we were in a room, watching so many documentaries about the war. It was so heartbreaking.
Eva Noblezada (actress playing Kim in revival): I'd never seen the show. I didn't know what happened until I read the script when I was cast. I was like, "Oh my goodness, this is epic." I'm a prostitute in this, and it's not glamorous, it's not pretty. It is demeaning. But this happened to real people. And the refugee scene—that's relevant today. Being a victim of war and being a victim of confused leadership—that is relevant today.
Briones: I've been doing this on and off for a while—the Asian tour and the American tour and the UK tour, and in Germany, where I met my wife—she was playing Ellen. I first encountered Miss Saigon in 1988, when they came back to Manila to cast the male ensemble, and I auditioned. I was 22, and left the Philippines for the first time. And now, for me to be playing the Engineer on the biggest stage of all, it's an honor and it's a responsibility. I truly believe that, because of Miss Saigon, Asian actors are seen in a different light.
Image credits: Jesse Dittmar/The New York Times, Sara Krulwich/The New York Times