ONE word stopped time for Lani Eusebio in 2004: Cancer. Her doctor's words seemed far away as the 39-year-old's mind raced through the past.
Being diagnosed with cancer was quite a surprise because she was sure her family didn't have history of cancer.
"In my case there's none, so it was really a shock," Eusebio, now 52, said.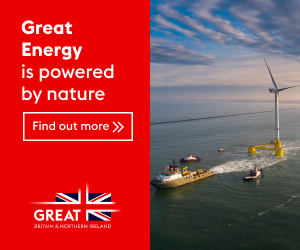 She went on with her life, battling cancer every day until it went into remission for six years.
But six years again later, another tumor was discovered in her left breast.
"I was diagnosed with bone metastasis because it has already spread to the bone in my lower lumbar," Eusebio told the BusinessMirror. "So right now, I'm on treatment."
The second time she was told she had cancer, Eusebio said it was easy.
"Well, somehow, it was, because you already had the first one and you already know what to expect in terms of treatment."
Currently, Eusebio is still undergoing quarterly treatment complemented by strict monitoring.
"I used to do mammography once a year but I repeat a sonogram twice a year."
Recalling her treatment in 2004 and 2010, she said it was painful.
"It's hard because they use your veins. Each vein is only used once," she told the BusinessMirror. "If it's six cycles, it means your six veins will be used. It's never easy."
Diagnostics
TWO years ago, medical professionals offered a flicker of hope: one-third of all cancer cases can be prevented.
Three years before that, in 2012, the Philippine Cancer Society (PCS) reported that 13 out of 100 males and 14 out of 100 females in the Philippines would have had some form of cancer if they have lived up to age 75. Eleven out of 100 males and seven out of 100 females would have died from cancer before age 75, the PCS report said.
"Cancer-protecting mechanisms prevent cancer," read the PCS report authored by six medical professionals led by physician Adriano V. Laudico. "A healthy lifestyle that is started in childhood, particularly eating a healthy diet, maintaining physical fitness and minimizing properly coping with stress may decrease the risk of cancer" and other major illnesses.
Nevertheless, after nearly two decades of "awareness campaigns" conducted by the public and private sectors, such as those on breast, cervix and colorectal cancers, a greater part of these cancers remain undiagnosed.
Early detection or screening for cancer has not been implemented on a nationwide scale by the government, the PCS pointed out in its "2015 Philippine Cancer Facts and Estimates".
Treatment costs
ACCORDING to Eusebio, the cost of medicine is a big factor cancer patients try to reckon with. She disclosed her family spends an average of P150,000 per treatment.
"If you happened to be treated with cancer, you are expected to spend a lot."
Although medicines for treating cancer are available, they are very expensive, especially for marginalized people, according to Eusebio, who is also executive director of the I Can Serve Foundation, an advocacy group of breast-cancer survivors promoting information on early detection. She added government assistance is needed to help the poor in treating cancer.
At least the Philippine Health Insurance Corp. (PhilHealth) helps patients in diagnostic tests, Eusebio said. Right now, the government agency only comes in when a patient is confined and admitted.
Still, she said she hopes PhilHealth would have a comprehensive coverage, from checkups to treatment.
For her, cancer treatment is "a challenging thing, especially for the poor."
"For outpatient, they don't cover. They don't reimburse you for your expenses," Eusebio said. "And for a woman to know or to confirm that she has a lump, she needs to undergo mammography and ultrasound or sonogram and these are not covered. So you have to spend, that's why there's a high incidence of women from poor communities who would rather not go [for treatment] because they don't have money."
Economics
BEING a Third World country, economics plays a big factor in battling the Big C. The PCS noted that more than 80 percent of Filipino families are not capable of out-of-pocket expenses needed for basic medical care.
According to the 2005-2007 initial projections of the Philippine National Health Accounts (PNHA), total expenditure for cancer treatment as a percentage of GDP decreased from 3.4 percent in 2005 to 3.2 percent in 2007. Private out-of-pocket expenditure in 2007 was 54.3 percent of total health expenditure, with the government contributing 13.0 percent and local government units (LGUs) contributing 13.3 percent.
There was also drop in the share of social insurance to 8.5 percent, from 9.8 percent in 2005.
"The main national health insurance provider, PhilHealth, in cooperation with local government units, has been steadily increasing the enrolment of indigent families, and aiming to insure a large portion of indigent families and the self-employed, particularly starting but slow during the immediate past year or so with the advent of the universal health law and 'sin' tax law," the report explained.
Although there is a perception that there is low awareness among Filipino women in treating breast cancer, the PCS noted otherwise. The PCS said Filipinas are already aware that breast cancer is curable when detected and treated early. It added that the majority of women with detected breast lumps will have the mass biopsied if they were assured that the treatment will be free.
The PCS said women take consideration of other things, not only the direct costs of treatment.
"Indirect, but equally important, socioeconomic factors will have to be considered, such as transportation costs, care for the children and household while the mother is in hospital, perception and attitudes of the husband, and attitudes about perceived other 'mandatory' treatment, such as chemotherapy."
The PCS said institutional factors might also pose additional challenges, such as long queues and waiting times, unnecessary tests and bureaucratic regulations and procedures.
"Contrary to the continuing misperception that most Filipinos lack awareness that certain common cancers are curable when detected and treated early, it could be that due to socioeconomic realities, the majority actually have no choice," the PCS pointed out.
Takeda's initiative
GABRIEL Georgy, president and CEO of Takeda Healthcare Philippines Inc., said his company is working with the government to introduce four initiatives in terms of access to medicines.
The whole idea, according to Georgy, is for all stakeholders to talk and actually deliberate on how they can best overcome the challenges faced by Filipino patients. "And some of these challenges are poor infrastructure—not able to access health-care provider, especially in the provinces," Georgy said in an interview. "Some of the challenges are not getting into a health-care facility because of distance or affordability."
The other initiative Takeda is doing is called the "Patient Access" program, he added. Under the scheme, patients will be assessed if they can afford one, two, or three vials of a particular drug and the rest will be funded by Takeda.
"This is our commitment to bring more innovative drugs to Filipino patients," Georgy said. "The other thing we're doing is initiative code beyond medicines, so we're not talking about medicines here."
He said the initiative aims to increase diagnosis of cancer by helping patients who cannot go to the city or to a major hospital to be diagnosed.
Replication
GORDON Cameron of Takeda Pharmaceuticals International Inc. pointed out that sustainability is the key to the success of the program.
Cameron, vice president for Asia-Pacific area and emerging markets of TPI, said the company's program in the Philippines can serve as a great learning experience for their parent company and replicate it in other countries.
"What we're going to do is take some learnings here, adopt [these] to model to other countries in Asia Pacific to make sure that we have a sustainable program for the benefit of all the patients that need our products in [the region]," Cameron said.
Georgy said the company chose the Philippines to pilot the program because "it has an 'evolving' health-care system".
This means there is a dearth in infrastructure and services, especially in rural areas, he explained.
"This is why the program that [the company] has been experimenting in the Philippines is so important because our [company's life is tied to] medicines," Cameron said.
Georgy noted the biggest challenge today is very low awareness of cancer and cancer treatment.
Cameron, meanwhile, underscored the importance of early diagnosis to enable patients to avail themselves of the benefits of the program.
"They're very, very serious, and very, very ill patients and, obviously, that patient's going to have a harder time responding to the medicines than patients who are diagnosed farther," he added. "Let's hope that this program's going to allow not only more diagnosis, but earlier diagnosis."
Palliative care
In September 1991 the PCS established its Patient Outreach Services, the first palliative care program in the Philippines.
The 2007 Directory of the Asia Hospice Palliative Care Network shows there are 35 registered Philippine facilities, 18 located outside of Metro Manila.
In the Philippines the PCS noted prescription of morphine and other strong opioids is regulated and relatively few physicians would seek to be licensed to prescribe opioids. This condition became a major barrier in delivering effective treatment of severe pain either caused by cancer, following major operations, or many other very painful conditions, the PCS said.
The PCS urged more Filipino physicians to be assertive and equip themselves to treat cancer pain. They should not only be armed with the necessary tools to do so but also compliant with government regulations.
Government program
THE Department of Health (DOH) offers medical assistance through its Breast Cancer Medicines Access (BCMA) program. Launched in May 2011, the program targets indigent Filipino women diagnosed with early-stage breast cancer.
A partnership between the DOH and the PCS, the program provides free services, like early breast-cancer screening, assured access to medicines and chemotherapy cycles to poor Filipinos diagnosed with Stage I to Stage III-A breast cancer. The program also provides psychosocial support for cancer patients and breast-cancer awareness drives for the general public.
Health Secretary Paulyn Jean B. Rosell-Ubial said cancer care, however, does not end with the provision of free medicines.
"Quality of care and ensuring patient adherence to treatment are also of great importance to improve cancer survival," she said.
All having the capacity, facilities and multidisciplinary team of experts for managing breast cancer, the DOH is currently collaborating with the following hospitals: East Avenue Medical Center, Jose Reyes Memorial Medical Center, Philippine General Hospital, Rizal Medical Center, Davao Regional Hospital and the Bicol Regional Training and Teaching Hospital.
The program's budget during its launch was estimated at only P15 million, or as much as P180,000 per patient. The health department is working with private partners to expand the scope of the program and provide access to breast-cancer treatment in the provinces.
Likewise, the National Kidney and Transplant Institute (NKTI) is one with the DOH in its drive to provide better health care for all Filipinos.
In 2013 the NKTI established its own NKTI Breast Center that offers a one-stop center fully dedicated to addressing breast concerns.
The clinic houses a state-of-the-art breast-imaging center and competent specialists. Patients may now have their ultrasound, mammography, minimally invasive biopsies and procedures all in one clinic with quick turnaround time. As a firm believer in the multimodal management of breast cancer, patients of the NKTI Breast Center are assured that they are given the best management possible.
Last, the NKTI Breast Center is a clinic committed to ensuring that each patient complies with the comprehensive treatment and surveillance of breast cancer.
Additional years
DESPITE her ordeal as a cancer patient, Eusebio kept a positive attitude and joined Kara Magsanoc-Alikpala, founder of the I Can Serve Foundation.
Meanwhile, she said I CanServe is also forming a cancer coalition of different stakeholders that will present a wish list to Congress on the concerns of cancer patients in the country.
"We're in that early stage of putting together everything on our wish list, then trim it down and present it to Congress," Eusebio said, citing Rep. Alfred Vargas and Sen. Risa Hontiveros as some lawmakers they have talked to.
Eusebio is also urging the government, particularly the DOH, to adopt a proactive campaign for early breast-cancer detection, especially among the poor.
"They need it, they need to be informed," she said. "I try and show people that I'm a breast-cancer survivor and I'm well and alive; that it's not the death sentence: life goes on."
According to her, public-health staff should go to centers in the barangay and encourage women to have themselves checked.
But Eusebio emphasized that the support of the family is very important as a patient battles the Big C.
A patient must, likewise, face the situation and not feel sorry about his or her condition, according to her.
"Just continue living your life. Just keep praying," Eusebio said. "I pray for additional years and I just leave it to God."
With additional report by Claudeth Mocon-Ciriaco
Image credits: Digitalstormcinema | Dreamstime.com, Nonie Reyes