By Jun V. Lao
Sydney native Neil Krumbeck, known in boating circles as "Snake", is the epitome of living a life less than ordinary.
Now retired at 65, Krumbeck serves as historian and consultant to Sea Scan Underwater Adventures. He narrates his colorful past, where at a young age he had the privilege of being recruited as a supervisor to one of Australian's biggest mining firms. His job was demanding, but gave him several weeks off for holidays between arduous projects.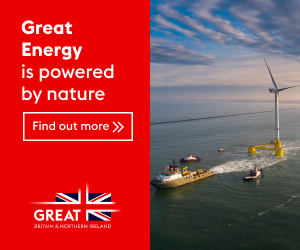 An avid recreational diver, he heard much about the pristine waters of the Philippines. Sometime in June 1980, he headed out to Mindoro where, at that time, fellow diving enthusiasts described as "virgin diving territory".
A supposed three-week holiday in Puerto Galera turned out to be a life-changing moment for Krumbeck. He met Brian Homan who was looking for partners to put up Capt'n Gregg's Dive Center, which was the first recreational diving operation in the once barren island. There, he became a dive professional and enjoyed diving immensely in the Philippines—so much, that it made him quit his mining job and go full time into the scuba industry.
Business was booming, economy was good and divers from around the world steadily came in droves to Mindoro. And just after a year, Krumbeck opened Reef Raiders Dive Center with his friend Jim Wilson, which became one of Puerto Galera's most popular recreational and training facilities in the early -1980s.
Being a main partner to his own shop gave Krumbeck the opportunity to explore diving in the Philippines beyond Mindoro and found he had a knack for finding sunken ships. To date, he has discovered close to a dozen wrecks, most popular of which was the Nuestra De La Vida Galleon in 1982, a balanghai (or trading boat) in 1983 containing Ming Dynasty chinaware and pottery, as well as one of the first-ever Japanese World War 2 supply boats ever documented. In time, Reef Raiders had their own museum of their finds, which made Krumbeck quite popular to the local and foreign diving circles.
Tragedy struck on March 1987 when, one night, the Reef Raiders Dive facility and museum caught fire, razing all of Krumbeck's personal belongings, as well as valuable underwater artifacts and finds through the years. He was fortunate enough to have well-off friends and students who helped him financially to start over.
On his second venture, they decided they were to invest in one of the first Live-on-Boards (dive charter boats) to ply the Philippine seas, which offered greater flexibility for his clientele to explore more of the Philippines. However, in less then a month after the boat was built, a big storm swallowed the supposed first-ever Dive Boat for charter.
Heartbroken with the unforeseen mishaps, Krumbeck decided to go back to regular employment. His decision got him several expatriate positions in the maritime industries of Indonesia, Singapore, Papua New Guinea and Malaysia where he successfully thrived. Through his various life lessons, he was instrumental in ensuring that all the companies he managed around the globe ran smoothly.
After working for 18 years across the globe, he felt it was time to retire and, in February 2012, found his way back to Puerto Galera. Word got around that "Snake" Krumbeck was back and for the years that followed, simply enjoyed the fruits of his labor diving leisurely around the Philippines.
"Coming back to the Philippines is definitely sweeter the second time around," he said, when asked how he would describe the years he has been in the country.
With a great reputation under his belt, he had been asked many times to operate several dive centers in the Mindoro and Subic area, but found only Michael Stefurak's Sea Scan Underwater Adventures offer (which was also featured last week–Ed.) to be appealing enough to get back into the diving industry as a consultant, and found himself doing work that he loves and was born to do.
****
Jun V. Lao is a marine alchemist specializing in underwater travel photo stories for conservation groups, such as the World Wide Fund Philippines, US Agency for International Development and Asian Development Bank, among others. A certified Professional Association of Diving Instructors scuba teacher and frequent traveler, he aspires to share his stories to have more people curious and involved with issues concerning Philippine seas. He may be reached through paparazsea@gmail.com.