TRAVELING to a new place is always an adventure, but revisiting a destination can be just as much fun, and allow you a lot of discovery and insight in the journey.
On my third trip to Japan, I returned to Tokyo and it was like seeing its country and culture for the first time again. From the nippy winter weather to the quiet, respectful faces of the people walking in the streets, to the food we ate and even when we looked at all the old and new buildings, it was like meeting this country for the first time. I realized why people keep going back to Japan and never tire of it. There's always something novel and different to appreciate, to celebrate and to love.
I'm sure this has been written about by so many tourists who have, likewise, been charmed by this captivating country, but let me share a few of my personal impressions that I will always wish every country I visit would have.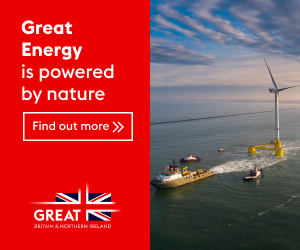 CLEAN AND HYGIENIC
JAPAN is, by far, the cleanest country I've ever been to. Everything is spic and span—the streets, the seats and the floors of their trains and buses, and even the floors inside the buildings. You can practically sleep on their floors. There isn't a single strip of paper or piece of rubbish anywhere (one wonders, though, where the trash cans are because there were no trash cans on the streets either; I had to keep my soiled tissue or candy wrappers inside my bag). I did not see any graffiti on any walls either.
They seem serious about health and hygiene, as well. A lot of people in the streets wear face masks as to not inhale germs and viruses, while most restaurants provide wet paper towels.
But if there's one unforgettable hygienic and modern feature in Japan, which I wish I could have in my own home, it's their high-tech, state-of-the-art heated toilet seats and bidets with multifunction washing procedures. I absolutely loved it the moment I tried it.
At first, I thought only the hotels would have them but to my pleasant surprise, even the malls and some popular tourist spots also had these comfy toilets. Even visiting the Imperial Palace in Tokyo made me marvel about the cleanliness and orderliness of the Japanese.
Kyoto had been Japan's Imperial capital for more than a thousand years, but in 1868, Emperor Meiji moved to Tokyo and since then, this is where the royal family lives. The palace covers an area of 1,150,000 square meters, but aside from the vastness of grounds, it was the cleanliness and neat arrangement of all the buildings and structures inside the compound that impressed me. The huge stone plaza in front of the Chowaden Hall becomes filled with Japanese nationals and visitors on two major occasions: New Year's Day and the Emperor's birthday, when the Emperor, the Empress and members of the Imperial family stand on a balcony to wave to the crowd.
MODERN CULTURE MEETS ANCIENT TRADITION
THE architecture of Tokyo's modern skyscrapers can easily compete with any of the most modern cities of the world, like New York, San Francisco, or Paris, with one major difference: the Japanese never forget to infuse their innate sense of
peace and serenity by including symbols of Japanese culture, like the Zen garden, bamboo trees and temples.
Aside from the many impressive buildings all over Ginza and Omotesando in Tokyo, it is also noticeable that they support local artists and immortalize their art in the streets. In the Marunouchi area, for example, their main street Marunouchi-nakadori Avenue has become home to many pieces of public art. My favorite one is a metallic installation called People Line: Parallel, a sculpture created by Japanese artist Toshiharu Miki. Situated between two modern buildings, the art piece shows various shaped people falling in line—a statement on the discipline of the Japanese people.
We were able to see how Japan can be ultra-modern one day and in the next day, only three hours out of the city, change its character completely and transform into a peaceful and tranquil place, such as when we visited the famous Mount Fuji. We got a glimpse of the top of the majestic, snow-laden mountain from an elevation of 2,300 meters at Mount Fuji's first and fourth stations (almost halfway up the mountain). We were fortunate because on other days, Mount Fuji completely hides itself from the crowds who troop to see her. There must be something about going up a mountain: one cannot help but absorb a sense of serenity and joy when you're on it.
Our one day tour to Hakone also included a short cruise on the pristine Lake Ashi, followed by an aerial tram ride on the Komagatake Ropeway, where we got a topmost view of the Hakone National Park. It was pretty cool that all in one day, we took a coach, rode a cruise ship around the lake, took a ropeway tram ride up the mountain and, at the end of the tour, our very solicitous tour guide transferred us from the coach to the bullet train (Shinkansen) for our return trip to Tokyo Station. Now that's a contrast of transportation modes all on the same day!
NATURALLY POLITE AND HELPFUL
IN my book, called Pinoy Manners, I state that people only have to be kind, respectful and grateful in order to have basic good manners. It was so refreshing to see Japanese people who seem to have been trained from birth, practicing all these requisites for basic courtesy and manners in most of their actions. They still bow when they greet you and also when they say thank you and good-bye. And they always give you space.
Despite the absence of English names of buildings and street signs, one can never get completely lost in Japan, because you can approach anyone for directions and they will literally go out of their way to accompany you to where you're going. On the train, we sat beside an American young lady who asked us about the map she was holding and how, in her confusion, it seemed like she's going to the other end of Tokyo while she lives in the other direction. A slightly older Japanese lady who overheard us talking promptly volunteered to accompany the American girl back to her residence because that's where she was headed. Which leads me to my next favorite point about Japan.
SAFE ANYWHERE
"QUIET", "subdued" and "unhurried" were only three of the adjectives that came to mind when I started observing the Japanese people's behavior.
Even when everyone is hurrying to catch a train, or lining up for a bus ride, they respect your space and don't crowd or push you.
When dining in the small restaurants when your tables are almost touching, you can see their faces due to proximity, but you really don't hear them talking. They speak so quietly, and you know they're also conversing and maybe even laughing, but there's none of the irritating chatter or loud sound. You also don't worry about your bags or belongings because the restaurants provide a basket for you to keep your personal belongings in, even your coats or shopping bags.
You can walk anywhere late in the evenings and not feel any danger. Where else in the world can you feel and say the same thing?
That is why I will keep on going back to discover more about this country. I have learned its many differences and I appreciate and continue to celebrate them. I will visit you again and again, Japan.
Soredewa mata.
Image credits: Dr. Adrian Buensalido