"It is not the strongest of the species that survive, nor the most intelligent, but the ones most responsive to change" ­—Charles Darwin
An organizational development consultant says, "The winds of change are life-generating opportunities, but the waves of development invariably require order and stability. There is always a paradox in every change.  As a law of life, out of order comes the need for change, but out of change comes the need for order. The order and norms of things require the system to take stock of breath to settle down for stability and sustainability."
To have order, the agent of change must be a role model and must have the credibility and respect of all. Large-scale change programs are successful only when they are led from the "top" by committed and honest change agent leaders, and are implemented with purpose and passion anchored on core values or core purpose that transcend boundaries of diversity to engender unity.  With deeply rooted core purpose/values, one is able to scale the heights or extend beyond the norms of service of sustainability.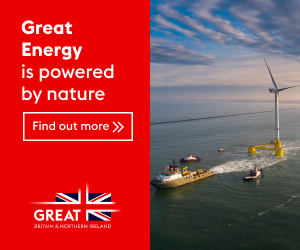 Peter Senge describes a leader with personal mastery as someone who constantly strives to see current reality clearly and understands that there may be differences between her or his perceptions, mental models and true reality.
There are many leadership concepts and experts' guideposts on how to handle tumultuous situations. Noteworthy are:
Leaders do not have all the answers or all the brilliant ideas but they are expected to have the best plan based on instinct and what are known. Intuitive instinct enables leaders to connect in complexity.
It is always good to ask for inputs from those who are objective and can provide valuable dimensions. By considering such inputs, the leader can transcend a deeply emotional experience and rise to a level of objectivity with the grasp of an enhanced mind-set.
As the circumstances would call for, there is a need to be flexible and resilient in addressing emerging issues without losing sight of the key goal.
Always have an open-minded attitude.
A good leader serves as the anchor to her or his organization. She or he exudes confidence, competence with humility and is always engaged, visible to the people being led to keep their morale and have them motivated toward the right path.
Critical decisions can make or unmake leaders. Most challenging decisions are the best to take at the time they are rendered based on available information. Hindsight, there could have been better ones. What matters is that decisions are judiciously done with the decision-maker taking full responsibility and cognizant
of consequences.
****
Dr. Conchita L. Manabat is the president of the Development Center for Finance and a trustee of the Finex Development & Research Foundation. A past chairman of the International Association of Financial Executives Institutes, she now serves as the chairman of the Advisory Council of the said organization. She can be reached at clm@clmanabat.com.
The opinions expressed here are the views of the writer and do not necessarily reflect the views and opinions of Finex.