Thailand's economy grew at the slowest pace in a year last quarter, as private consumption moderated.
GDP expanded 3 percent from a year earlier, the National Economic and Social Development Board said in Bangkok on Monday. That is the slowest in a year, according to data compiled by Bloomberg. The median estimate of 20 economists surveyed by Bloomberg was 3 percent. GDP grew 0.4 percent from the previous three months, compared with the 0.7-percent median estimate. The Thai economy grew 3.2 percent in 2016, from 2.9 percent in 2015.
Big picture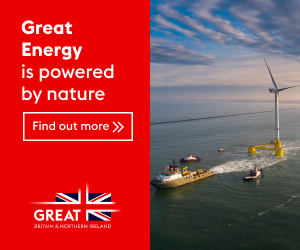 The death last year of the Thai king and a crackdown on illegal Chinese tourists hurt the economy with private consumption weakening.
Thailand's military junta, led by Prime Minister Prayuth Chan-Ocha, has pledged to boost infrastructure projects and give financial support to farmers to strengthen growth, while the Bank of Thailand has kept its benchmark policy rate near a record low.  The baht has risen more than 2 percent against the US dollar this year, among Asia's best performing currencies.
Experts' takeaways
"A combination of high household debt, lackluster external demand and continued political uncertainty will keep growth subdued in the quarters ahead," Krystal Tan, an economist at Capital Economics Ltd. in Singapore, said in a note.
"The government's plans to ramp up spending this year should offer some support to growth. Meanwhile, with inflation set to remain benign, the central bank is likely to keep interest rates at their current lows for a prolonged period."
"Supporting factors for the Thai economy this year are recovering exports, improving agricultural sector, government investment and spending, as well as tourism revenue," Porametee Vimolsiri, secretary-general of the state planning agency, told reporters. "Risk factors are from outside, such as US policies, Brexit, geopolitical problems in Europe and the Chinese economy."
Porametee, one of seven monetary policy committee members that decide on the benchmark rate, said the central bank may not need to follow the US in raising interest rates this year.
"We have to look at the local economy first, whether it's suitable for our situation," he said.
Private consumption rose 2.5 percent last quarter from a year ago, from 3 percent in the previous three months. Government spending, meanwhile, rose 1.5 percent, rebounding from a 5.2-percent contraction. Exports gained 3.6 percent. Government retains growth forecast at 3 percent to 4 percent for this year. The projection for exports was raised to 2.9 percent, from 2.4 percent.