As Singapore's stock market continues to rally, an often overlooked sector is getting a boost. The city-state's listed restaurants have outperformed regional and global peers, as dining out drives shares higher.
These companies may be steady defensive businesses with consistent margins, said Gregory Yap, an analyst at Maybank Kim Eng The Straits Times Index has surged 7.9 percent this year to become the second-best performing developed market in the world after record tourist spending in 2016 and strong fourth-quarter GDP. An equal-weighted index of Singapore companies that derive at least 70 percent of their revenue from restaurants has climbed a similar 7.5 percent.
Singapore's economy will only expand between 1 percent and 3 pecent in 2017, policy-makers said after fourth-quarter growth came in at an annualized 12.3 percent, which was the fastest pace in more than five years.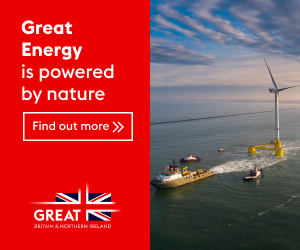 Chili crab restaurant Jumbo Group Ltd. is one of the sector's biggest gainers, as shares are up 9.2 percent year-to-date even after a 63-percent rally in the past 12 months.  "Franchise will be our new growth path," Group CEO Ang Kiam Meng said in an interview in Singapore.
Negotiations in Thailand are "in the final stage" and it will look to other nearby locations, such as Indonesia, Vietnam, Hong Kong, Taiwan and Macau, in the next two to three years.
In China it intends to open at least one new outlet in Shanghai, Beijing and Shenzhen between 2017 and 2019. Jumbo has the best potential among Singapore's listed restaurants to expand into bigger consumer markets due to its "well-established name" and its product offering is suitable for the Chinese market, said Alan Richardson, investment manager at Samsung Asset Management that holds a stake in the company.
Other restaurants, such as Japan Foods Holdings Ltd., the company that runs Ajisen Ramen, and Chinese restaurant chain Tung Lok Restaurants (2000) Ltd. are expanding at a slower pace amid a slowdown in the inflow of foreign workers since 2010.
"My strategy is to place importance on profit," said Takahashi Kenichi, CEO of Japan Foods, in an interview in Singapore.
A few years ago, the company focused on increasing numbers but now it has 51 stores and it "won't open more aggressively". Aside from Jumbo, other Singapore restaurant companies are more fast-food concepts, which have little competitive advantage, Richardson said.