Story & Photos by Gretchen Filart Dublin
Everybody can be rich in Batangas", said Batangas Gov.-elect Hermilando Mandanas during the Batangas Development Summit (BDS) on January 27.
Spearheaded by First Asia Institute of Technology and Humanities, this year's BDS was held at the Lima Park Hotel and gathered 500 luminaries from the business, government and academic sectors. Each imparted vital insights on appreciation for and creating life-changing improvements in Batangas.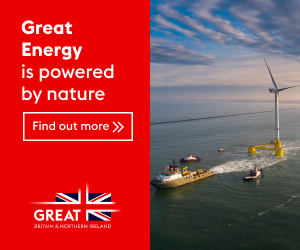 Themed "Rich Batangas", the event explored the wealth, potentials and developments in Batangas's business, economic, social and tourism industries.
Among the panelists for this year's "Bright Spots in Tourism" session was Department of Tourism Region 4A representative Marvin Malacaman, who said "a collaborative approach, wherein the government and communities in Batangas support its progress," is the key to tourism success.
According to Malacaman, this year's greatest tourism achievements are programs and efforts that help sustainably develop five new ecotourism sites in Calabarzon, including the Pansipit River and Volcano Island, Masungi karst formations and family-owned agritourism sites in Lobo, Batangas.
Diverse natural attractions
When it comes to tourism, Batangas is a province brimming with possibilities. The province currently ranks nine out of 81 provinces in the Philippines in the Competitiveness Index. Each year there are over 110,000 tourist arrivals in the provincial capital of Lipa alone.
Mandanas believes such growth is largely due to the provincial port being "the best in the Philippines. Batangas Bay is truly the best national port. We have here more than double the people using the port of Batangas than in Manila; double the income for the Bureau of Customs."
Notwithstanding emerging destinations, Batangas is well-known for its rich biodiversity, particularly in the diving spots of Anilao, and Verde Island Passage, a protected marine sanctuary.
A mere two-hour drive from Manila, the province is a favorite weekend destination among holiday makers. The reef-rich waters of San Juan and Mabini draw snorkeling and diving enthusiasts, while those who prefer a more relaxed beach atmosphere often head to Nasugbu or Calatagan.
Mountaineers find many grassy knolls to explore here, too. There's Mount Maculot in Cuenca; Mounts Batulao and Talamitam in Nasugbu; and Mount Gulugud Baboy in Mabini, a beginner-friendly hike that can be capped off with a swim on nearby Sombrero Island.
However, the most popular of natural attractions here is Lake Taal, an aquatic masterpiece spanning 240 square kilometers. Accessible via the towns of Talisay, Balete and San Nicolas, the lake offers the unique experience of reaching Taal Volcano atop a horse or watching birds in the early morning or at dusk.
Grade A hotels
Complementing these attractions are premier accommodations across the province, such as Nasugbu's luxury seafront residences. In Lipa City holistic spa treatments and organic meals await visitors at The Farm at San Benito.
Malvar doesn't run short of lavish outfits either. Hotels here, like Lima Park Hotel, offer guests an unobstructed view of the Malarayat mountainrange and convenient access to golf courses. Lima Park Hotel also houses three dining facilities, a pool and a kid's playground on site.
During Lenten season, the Marian Orchard—a beautifully landscaped hill dotted by 14 Stations of the Cross—a short drive from the hotel can be an alternative destination. You'll find roadside food stalls vending honeybee products, one of Batangas's foremost imports, along the way, too.
Must-taste food and historic houses
Apart from being a top producer of feeds and eggs (at least 25 percent of eggs delivered to Manila come from Batangas), the province promises an unforgettable gustatory journey with local dining staples: fried tawilis, bulalo and lomi.
In the historic town of Taal, people can also indulge in meals in century-old houses, like Taal Bistro and Feliza Taverna y Café, which was previously the home of Emilio Aguinaldo. Here you'll get to sample heirloom dishes, like La Favorite del Fraile and Adobo sa Dilaw in a Spanish-period setting.
A visit to Taal is not complete without a visit to Basilica de San Martin de Tours (Taal Basilica), Asia's biggest. This 96-meter-long Baroque church prominently stands on Taal Park, only steps away from Taal Heritage Center, and 145 ancestral houses, many of which were homes of heroes and historical figures.
A real-estate haven
As one of the nearest cities to the Metro, real-estate developers find that Batangas is an apt location for building homes.
"We are close to the biggest city in the Philippines—Manila, which is getting really congested. It's natural [that] people will start to look for somewhere better: a proper location, power and places to enjoy. So it's a natural choice for us in the real-estate business to choose Batangas," Italpinas Development Corp. CEO Romolo Nati shared during the summit.
Challenges and improvements for better tourism
Despite these promising developments, underdeveloped transportation infrastructure continues to be one of Batangas's biggest challenges in tourism. "It's important that we give more access to tourism to get more tourists, so we have to improve infrastructure," DOT Provincial Tourism Officer Celia Marasigan commented.
To solve such challenges, Mandanas said it is imperative to upgrade the existing provincial port. "We will expand the port and put 280 hectares in addition to what we have now."
He added that transportation improvements shall be implemented to exploit Batangas's potentials. "We will also start the development of Batangas Airbase, with a runway of 1,508 hectares, into an international airport. We will increase it to 2,800 hectares so as to accommodate regional planes. We are also planning to revive the railroad from Batangas International Port to Tutuban. A new pipeline to Manila is also under way."
Once implemented, these enhancements are expected to bolster the province's position as a tourism destination and make it an even richer place to live in, relax and grow. Can anybody really be rich in Batangas? If its attractions, food and location are any indication, then every Batangueño can surely be one. As Mandanas puts it, "Ultimately, anybody here can be rich if we invest on PPP partnership: planet, people, profit."
Image credits: Gretchen Filart Dublin