"If you do not hold your ground in the Pacific, you cannot be a world leader."­—Lee Kuan Yew
In 2011  political scientist Aaron L. Friedberg wrote about his views on the United States and China global rivalry. He explained how the two countries defined their goals and their strategies. He pointed out that in varying degrees, the countries in the region were getting wary of China's economic rise though the predominant trend over the last decade was for these countries to move closer to Beijing. According to Friedberg, China's neighbors would be increasingly disinclined to antagonize it, for their economic futures abound up far more
with Beijing than Washington.
Fast forward 2017, or six years after, what Friedberg said then may be worth recalling against the unfolding realities.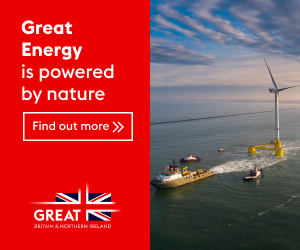 The Philippines elected a new president six months earlier than the United States. China has kept the ruling party for a long time and has navigated its journey to rise from being a sleeping giant to a powerhouse with its robust economy and steady governance focused on set goals and strategies. With completely different cultures, forms of government, language, demography, and more, it is a challenge to objectively compare/analyze the US and China side by side.
The Philippines has attributes from both countries but has been closely associated with the US. History tells us about how ancient trade with China started. The influential and big Filipino-Chinese community has predominated business and industry in the country. On the other hand, the influence from the US cannot be set aside—the form of government, education, the origins of laws and regulations, aids, trade and more.
The Philippines, a small country with more than 100 million people, is in the midst of the race between two powerhouses for supremacy.  Will it continue its alliance with its longtime friend with whom it fought side by side during World War II? Or will it shift to its co-Asian colleague who is offering economic support and more? Or will it maintain some form of balance in relationships with the two rivals?
From an ordinary citizen, I wish for peace for our nation. Peace is the attainment of security, justice, welfare, freedom and self-fulfillment.  This can be put from the perspective of the family, the community, the business environment, society, our country and the world.  In order to attain security, we must free ourselves not only from war and its threats, but also from poverty, scarcity, illiteracy and oppression.
Economic growth and development are often associated with the peace and security situation of the country.  It is a must for us to move on and work on improving the general well-being of the nation.  It is for these reasons that peace and security must be promoted and achieved in order that our country can entice local and foreign investments.
Let us always remember that the linkages among development, peace and security are undeniable.  Sustainable development is a necessary condition for peace and security in a country such as ours.  Similarly, only lasting peace can supply the foundation for real development.
May the country's leadership be blessed with wisdom and fortitude in navigating the country's journey towards a better tomorrow.
****
Dr. Conchita L. Manabat is the president of the Development Center for Finance, a joint undertaking of the Finex  Research & Development Foundation Inc. and the Virata School of Business at the University of the Philippines. She is a member of the board of Trustees of the Finex  Development & Research Foundation, Children's Hour and the University of San Carlos. A past chairman of the International Association of Financial Executives Institutes (IAFEI), she now serves as the chairman of the Advisory Council of the said organization. She can be reached at clm@clmanabat.com