EVERYONE remembers the home they grew up in.  For most people, a home is not just a place to eat and sleep, but a special place to create memories that last a lifetime.
For those who are in search of their dream home, Solen Residences is the best place to look. The subdivision community is one of the primary offerings of leading developer Greenfield Development Corp. (GDC) in Santa Rosa, Laguna—an up-and-coming commercial and residential district that is a 20-minute drive south of Metro Manila.
Solen captures the invigorating vitality of nature, while still being just a quick drive away from the bustling shopping and dining areas of Santa Rosa. The abundance of greenery also adds that element of health and wellness—priceless in an increasingly polluted world.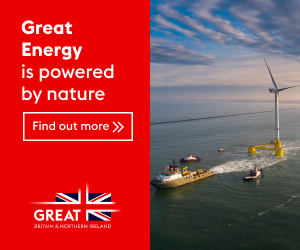 With a small lake and a 5,000-square-meter nature park within the community, Solen is perfect for families who love being active. Memories are waiting to be made under its trees and in its pavilions and playgrounds. Its pools set the stage for endless summers of swimming lessons, while its basketball court could easily be the place where an aspiring player trains to become a star athlete.
For Kirsten Arias, who just moved in to her three-bedroom home from Singapore with her two young kids, the environment at Solen is one of its most important features.
"My small kids love the outdoors. They love running around. It's very peaceful here but when you go outside it's still near all the malls, supermarkets—that was a big factor for us," Arias said.
"Now, we usually spend time at the swimming pool as the kids love it there. During mornings, it's usually breezy. The house is covered by the sun but it's still quite cool," she added. "We usually have breakfast at our garden. Then the kids can go biking or play with their scooters."
Arias shared that as a hands-on mom, life can get very busy for her. Thankfully, living at Solen makes taking care of the family easier and more enjoyable.
"I don't really have free time. The whole day is packed with chores," she revealed. "Luckily, I get access to establishments that are necessary for everyday life, such as the Paseo de Santa Rosa commercial center, which is just five minutes away.  I have many options in terms of doing grocery or planning leisure time for the family." Coming from the urban jungle that is Singapore, Arias is often asked if she misses it. But as she shared, they have found their dream home in Solen.
"It's really happier here. The kids also love it here. That's what's important," she beamed. "My husband and I definitely see ourselves living here for the long term. It will really be our permanent home."
Meanwhile, for Rey Lapak, who also newly moved to Solen with his wife and their teenage son, the accessibility of his new home is unparalleled.
A pediatric cardiologist who is affiliated to various hospitals in Southern Tagalog, Solen makes for the ideal home base for Lapak.
"Coming from Solen, I only need five to 10 minutes to get to South Luzon Expressway. It's especially beneficial for me because of the extent of my referrals from different hospitals in Laguna, Batangas and Cavite," he explained. Solen is also close to De La Salle University and Perpetual Help College of Medicine, where Lapak is a member of the faculty. It is a mere 15-minute drive to De La Salle Science and Technology Complex, where his son attends school and is also a member of the basketball varsity team.
For the Lapak family, there are a lot of amenities to suit each and everyone's needs and preferences. The clubhouse is his favorite feature, while his wife Sally prefers the pool.
"The swimming pool [is my favorite amenity], but my son is excited with the upcoming basketball court, since he's a member of the varsity," she said.
She also talked about how their new home allows her to take on new hobbies. "Maybe I'll tend a garden because we have ample space for it."
The Lapak couple revealed that their new home will be their retirement home. "It's a perfect retirement place. It's a new community. The village is a perfect place to live while being eco-friendly and spacious. There are also a lot of shopping centers. So overall, it's a great place to live in," Lapak said.
Evidently, families from different walks of life can find a perfect home at Solen Residences, whether they are a family  driven by the curiosity and energy of young kids, or a more easy-going family with parents looking to enjoy retirement. No matter what the family's needs are, a home at Solen is certainly unforgettable.