MEXICO CITY—Devin Booker is very proud of his Mexican heritage. But eating grasshopper tacos, a local delicacy? That's where the Phoenix Suns star apparently draws the line.
"No, I did not try them, but I guess I will have to before I leave," Booker said on  Wednesday  after practice at Arena Ciudad de Mexico.
Mexican roots run deep in the Suns, whose Coach Earl Watson and Booker both have Mexican-American mothers, making the games  on Thursday  night against the Dallas Mavericks and  on Saturday  against the San Antonio Spurs memorable occasions for both of them.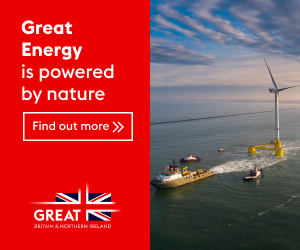 The 20-year-old Booker is the son of former National Basketball Association (NBA) player Melvin Booker and Veronica Gutierrez, a Mexican-American who raised him while his father played overseas for a decade, including stops in Italy and Russia.
"I owe her everything, just growing up she raised me and my brother and sister and she never frown, she was always positive", said Booker, who's averaging 19.2 points in his second season in the NBA. "She really cared for me, and never really cared about basketball, as long as I was happy. Having the support from your mother like that it's unbelievable."
Watson, a former player in his first full season as an NBA head coach, also has an African-American father and a Mexican-American mother. His mother, Estrella, will attend the game  on Thursday  in her first trip to the nation's capital.
"For me, personally, it's big, my grandparents are from Guadalajara, and for my mom, it's her first time in Mexico City and she'll be here cheering me on.
Everything my grandparents did as far as coming to the United States, they came illegally, but eventually, gained citizenship and for them to see me take these strides I think it's big for my family," Watson said to the Associated Press after  Wednesday's  practice.
Because of his heritage, when he was playing, Watson was considered to be part of the Mexican national team, although it never happened. He was also mentioned as a candidate to coach them when he retired. He regrets that those things never materialized, but hopes to give something back to Mexico.
"I want to be a part of Mexico, I always try to represent Mexico and Mexican-Americans, I'm very outspoken about my heritage, my mom raised me Mexican-American. If I can give inspiration and come back to Mexico and give something back to the kids I'm always excited to do it," Watson added.
Mexico needs all the basketball inspiration it can get right now. For the first time since the 1999-2000 season, there's no Mexican players in the league. Jorge Gutierrez was the last one and he was cut by the Brooklyn Nets right before the start of this season.
Gutierrez was the fourth Mexican to play in the league. Horacio Llamas was the first in 1996-1997, followed by Eduardo Najera and Gustavo Ayon.
"It's sad because we want to root for the Mexicans, we rooted for the Bucks when Jorge (Gutierrez) was there, we also followed and cheered for New Orleans when Gustavo was there", said Llamas, who played for the Suns for two seasons. "We want to have not only one but many Mexicans in the NBA, and we hope to achieve it soon".
Mexico has hosted more NBA preseason and regular-season games (22) than any country outside the US or Canada. The Suns will play the Mavericks  on Thursday  and then against San Antonio  on Saturday, marking the first time that the country has hosted two regular-season games in the same year. Overall, it will be the fourth regular season game played south of the border.
Japan and the United Kingdom are the only other countries to host two regular-season games in the same season.
And although basketball is not nearly as popular as soccer and the NFL, there are more basketball courts than soccer fields in the country, so it appears that, like Llamas said, it's a matter of time before another player arrives to the NBA. While that happens, Mexican fans will have to cheer for players like Booker and head coaches like Watson, or even for assistants like Kaleb Canales, of the Dallas Mavericks.
"It's a dream come true for my family and myself to be able to come back and be here as part of the Dallas Mavericks as an assistant coach," Canales said to the AP. "I think the NBA is doing a great job with the NBA cares programs to get the game better globally and it will get better in Mexico, so it's a matter of time before we have players and coaches in the NBA".
Image credits: AP