During the height of the presidential election campaign, President Duterte firmly declared his intention to revive the death penalty if elected. He promised to end the increasing violence caused by the drug problems, crimes and acts of terrorism.
"An eye for an eye, a tooth for a tooth" appeared to be driving his justifiable hatred against fearless violators of our laws.
Based on this marching instruction, Congress approved, last December 7, 2016, House Bill 1, which aims to bring back the death penalty for heinous crimes. The long enumeration of so-called heinous crimes include treason, murder, parricide, infanticide, rape, kidnapping, robbery, carnapping, qualified piracy, bribery, arson and plunder, drug-related crimes, such as importation, sale, trading, administration, delivery, distribution and transportation of dangerous drugs and controlled chemicals.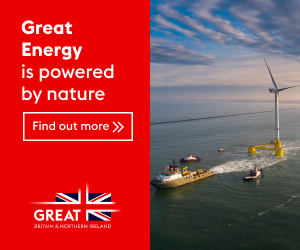 Constitutional parameters
Our 1987 Constitution made history among Asian nations, when our country was the first to remove the death penalty. Article III, Section 19 paragraph (1) provides that "Excessive fines shall not be imposed nor cruel, degrading or inhuman punishment inflicted. Neither shall death penalty be imposed, unless, for compelling reasons involving heinous crimes, Congress hereafter provides for it."
Clearly then, this particular wording of our Constitution paves the way for Congress to amend the same "for justifiable reasons and only for heinous, atrocious or vicious crimes."
Global norm on death penalty
The fact is, there are many countries that still impose the death penalty. In Asia, Singapore, Taiwan, China, Thailand, Indonesia, India, Japan, Sri Lanka, Vietnam and North Korea use methods such as hanging, lethal injection or firing squad. Saudi Arabia and other Middle Eastern countries still use beheading, while some states in the US have electrocution and gas chamber, to the chagrin of many human-rights advocates. It appears that the most economically, socially and politically developed and mature nations still find it appropriate and necessary to have the death penalty in place.
In support of death penalty
Those who favor the reinstatement of the death penalty find anchor in the concept of the need to prevent and deter crime and to address the fundamental human desire for fairness that when a man malevolently takes the life of another, it is but fit that he suffers the same consequence.
Capital punishment is imposed because it is deserved. As such, the punishment must be proportionate and must fit the crime. This is a classic argument for those who believe that if we are to live in a just and civilized society, there is no room for people who commit unimaginably remorseless, brutal and wicked offenses.
Against the reimposition
ON the other hand, the antideath penalty advocates opine that there is absolutely no truth or factual basis for the belief that such a penalty is, indeed, a deterrent to crime.
In fact, during the time when said penalty was still being used, crimes, like murder, rape and kidnapping, were still rampant and the rate has not diminished considerably. Surely, there will be initial "shocking" effects but these tend to taper off as time passes by. There is even no proof that death penalty has a stronger preventive effect than life imprisonment, considering the sordid conditions of our jails and penitentiaries. From a human-rights perspective, there is, likewise, that reasonable argument that any law reintroducing death penalty may be violating the dignity of the human person and human rights under Article II, Section 11 of the Constitution. This clause is consistent with the Universal Declaration on Human Rights and the International Covenant on Civil and Political Rights, which the Philippines had ratified.
Furthermore, they argue that our flawed justice system would dangerously condemn even the innocent who are poor and incapable of a good and credible court battle.
Move forward with caution
Both proponents and opponents of the death penalty have valid, good and uniquely rationale grounds. Crucial here is for the bill not to be hurriedly passed. It should stand the rigor of open, honest and fearless discussion, criticism and then, discernment.
For after all, a life saved may be a life well lived. We are all entitled to be granted this grace.
For comments and suggestions arielnepo.businessmirror@gmail.com