THE prestigious Philippine Open is making a grand comeback next year with the backing of Solaire Resort and Casino and the Philippine Golf Tour (PGT).
Shelved this year due to lack of preparation, the 99th Philippine Open, Asia's oldest National Open, is expected to be exciting with defending champion Miguel Tabuena and two-time winner Frankie Minoza headlining the local cast in the $350,000 event set from March 2 to 5 at the newly-refurbished The Country Club (TCC) in Laguna.
"Unfortunately, it did not happen this year and I'm sure the pros will have a blast playing at the TCC. I hope I'm ready to defend my trophy," said Tabuena, who also represented the country in the Rio de Janeiro Olympics last August.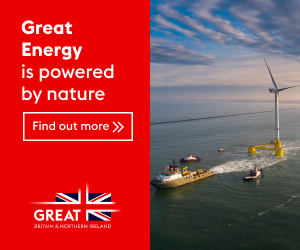 Tabuena fired six birdies in the final round in 2015 to win by one stroke against Australian Scott Barr.
National Golf Association of the Philippines (NGAP) Chairman Gigi Montinola bared during Thursday's press conference at Solaire that the Open was scrapped this year because of time constraints.
"We always wanted to make sure it's done well. A few tries this year to hold it, but nothing significant came and we felt it is more appropriate to look for someone who could hold it in multi-year basis," Montinola said.
"And we are pleased to team up with first-class institutions Solaire and the PGT for this year and the Centennial edition in 2018," he added.
Although this year's edition will not be part of the Asian Tour, organizers are not worried about the depth of the competition as they guaranteed an elite cast of 120 to 130 local and international players vying for the top honors in the 72-hole championship.
"We will make sure that we will lure the best and the brightest not only from the region but also from other parts of the world," PGT General Manager Colo Ventosa said.
"The international players are dying to come. Our [local] players are inviting them to be here. Without a doubt, we will field international players to compete against our best local players," she added.
Ventosa admitted they could not agree with certain terms with the Asian Tour but she expressed confidence that the 99th Open will bring out the best golfing competition in the country.
Thomas Arasi, Solaire President, CEO and Board Director, said they are glad to be part of the tournament for the next two years and expects nothing but four days of topnotch golf competition.
Minoza, winner in 1998 and 2007, and Order of Merit champion Tony Lascuna, are expected to give Tabuena and the crack international field a run for their money.
Ventosa, meanwhile, said the TCC underwent a major facelift last year and will give the participants a true test.
"The TCC is very challenging. We made some [refreshments] of the course and it has been lengthened, but we retained its character," Ventosa said.
Image credits: Nonoy Lacza