BASKETBALL patron Manuel V. Pangilinan will be a man on a mission when the powerful International Basketball Federation (Fiba) Central Board meets on January 27 at the House of Basketball in Mies, Switzerland.
His objective? Persuade the board to relax the policy on the eligibility of players with dual citizenships or lineage.
"Part of my mission is to persuade the Fiba Central Board to relax the requirements for the citizenship or eligibility of Filipino-foreign players [into] the national team," said Pangilinan, a member of the Fiba Central Board.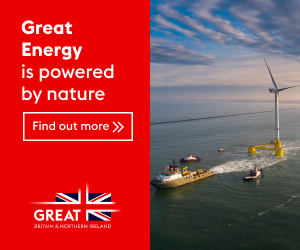 The former Samahang Basketbol ng Pilipinas (SBP) president said once relaxed, the likes of Los Angeles Lakers guard Jordan Clarkson—whose mother, Annette Davis, is a Filipino—could suit up for the national team.
"If we could get that, we may get the likes of Jordan Clarkson to the national team and if we get him it will be a big boost. So I will lobby that to the Central Board to relax the eligibility requirement," he said.
For a player to represent a country of his choice or origin, he must have secured a passport from that country before he turns 16. In Clarkson's case, he secured dual citizenship after the prescribed age.
Once relaxed, other Filipino-foreign players in the Philippine Basketball Association (PBA) could be available for the Gilas Pilipinas program.
The list includes GlobalPort's Stanley Pringle, Alaska's Chris Banchero, Meralco's Cliff Hodge, TNT Katropa's Moala Tautuaa and San Miguel Beer's Chris Ross.
The need for a bigger and deeper Gilas pool is important for Gilas Head Coach Chot Reyes because of a more complicated qualifying process for two major tournaments—the 2019 Fiba World Cup of Basketball and 2020 Olympics in Tokyo.
PBA teams agreed to release one player each to the Gilas pool, where they will join 12 cadets who are now playing in the pro league. Naturalized player Andray Blatche remains with the program, although Reyes said they are now in the process of finding one or two young 7-footers who can help the team in the long run.
The Philippines needs to top the 2017 Southeast Asian Basketball Association (Seaba) Championship in April to qualify for the Fiba Asia Cup set from August 15 to 27 in a still-undetermined venue.
The Fiba Asia Cup will determine the teams for the six-window qualifying tournaments leading to the 2019 World Cup. The tournament will adopt a home-and-away format, with qualified teams from Oceania merging with Asian squads to complete the Asia-Pacific zone.
Image credits: AP