AS 2016 ends, it becomes quite obvious how it was largely a year of hits and misses, with more of the latter than the former.
The upside is that it only means the local property market has set up 2017 as the year things get to change for the better. While 2016 was no doubt a truly memorable year in more ways than one, there were property trends that we can be sure we will be seeing in the years to come.
While 2016 has given us a number of real-estate trends—from mixed-use or shared spaces to literal green buildings—there was one trend that I believe we will see more of in the coming years.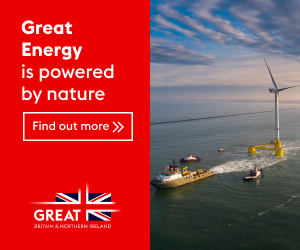 This trend concerns the age-old debate of "renting versus buying," an argument that has confounded realtors and their clients for reasons that span generations. As we try to get to the bottom of this, let us look into the social and economic climate of the Philippines and take into account the mind-set of the majority of the population regarding real estate.
What's happening in the world of real estate?
In a recent report by property portal Lamudi, it was shown that two-thirds of Filipinos prefer to rent a house or condominium unit than buy either one because they still list affordability as the No. 1 priority in their decision-making process. This is also reflected in the other findings of the report, which state that most Filipinos are not financially stable enough to directly purchase property in today's market.
In fact, over 60 percent of the participants of the report's survey have stated that, as much as they would want to purchase property, they just do not have the capital to do so. This being the case, it is no wonder why there are more people opting to rent their residences rather than buying one; even though the latter is the more practical choice in the long run.
Now, let us look into the varying degrees these two choices differ from each other, and how the Filipinos' choice can lead to permanent changes in the Philippines's real-estate world.
A generation's choice is making waves
According to local and foreign trend reports, more and more people are choosing to rent their residences because of the multiple advantages this option gives them. However, real-estate experts like the ones from MoneyMax.ph, the country's premier online platform for comparing financial and telecom products and services, have stated that buying and owning a house or a condominium unit is still the better option, as it is one of the best investments someone can make in their lifetime. They also argued that owning an actual home benefits the person's security and equity over time.
So, where are the high number of renters coming from? According to reports, this majority is made up of the generation we have all grown familiar of—millennials.
This begs us to ask the question why. Why is this particular generation so hesitant to purchase homes? Aside from the reason of affordability, what else is keeping them from making the same decision their parents have made in the past?
How 'renting' trumps 'buying'
According to experts, there are three key reasons the millennial generation has chosen to rent instead of buy their respective homes. Here are the following reasons:
nAffordability—As mentioned above, affordability tops the list of reasons the majority of the population is choosing to rent instead of buying homes. Millennials choose to spend their paychecks on life experiences, like traveling and culinary adventures, instead of a stagnant place that they will only use for sleeping, storing stuff in and showering.
n Less responsibility—People who rent always have the option of giving certain responsibilities to their landlords. Renters do not have to worry about finding the best handyman or plumber to fix their problems, like water-damaged roofs or plumbing problems. In addition to this, most landlords choose to split the bill or take the majority of it because the house or condominium unit is technically theirs.
n More freedom—When renters are tired of their house or condominium unit, they have the amazing option to move out and find a new one when their lease is up. It is this kind of freedom that makes renting so attractive to the adventure-thirsty millennials. The thought of being able to live in the city of their dreams for however long they want is one of the biggest things that push them to choose to rent. It allows them a certain lifestyle that might not have been as accessible to the older generations.
Now, as we move into a new year, more people will be looking for a place to live in. Whether this place will be permanent or temporary, we can be sure that the country's social and economic climate will be playing a part in it. But as recent trends have shown us, looking at the millennial generation should be something we should all do, considering the fact that they are the ones driving these trends. As for the real-estate market, while there is still a clear divide between renting and buying, realtors and developers can be comforted by the fact that people still need places to live in.