ALTHOUGH Ateneo de Manila was swept by its archrival De La Salle in Season 79 University Athletic Association of the Philippines (UAAP) men's basketball action, Blue Eagles Head Coach Tab Baldwin stressed that the Blue Eagles have already overachieved this year.
Unseen in the radar to even make it to the Final Four, Ateneo was a surprise runner-up to the mighty Green Archers. It was quite an achievement for a team that was carried by freshmen, a vastly improved center and a comebacking wingman.
"I can say the growth was impressive, but that's what we're supposed to do. We're supposed to grow as individuals and as a team," said Baldwin, minutes after yielding a 79-72 decision to La Salle in Game Two on Wednesday at the Smart Araneta Coliseum.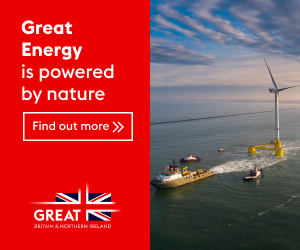 "Our job is not to win the championship. Our job is to grow great players. The by-product of doing that is winning championships. We obviously haven't developed our players enough yet and that will be our goal always," he added.
The Blue Eagles were never considered in the pre-season to figure in the Final Four, especially after losing resident star Kiefer Ravena to graduation.
The team was made up mostly of rookies, led by the Nieto twins Matt and Mike, and was bolstered by third-year center Isaac Go, the league's Most Improved Player, and Thirdy Ravena, who did not the make the lineup last season due to academic deficiencies.
And the Loyola-based squad decided to part ways with Bo Perasol for the former Gilas Pilipinas head coach, raising questions if the young squad could muster Baldwin's system immediately.
Ateneo had a so-so- start, winning four of its first eight games. But it won its last six assignments to finish No. 2. Then the Blue Eagles dethroned Far Eastern University in the semifinals to set up a dream showdown with La Salle.
But Jeron Teng, the Finals Most Valuable Player (MVP), and Ben Mbala, the season MVP, were simply too much as the Green Archers' 1-2 punch did most of the damage in the finals.
"They were the best team all-year long. There's nothing I could say that's a surprise. They earned this championship and I think a lot of people may have been saying that they were much better than they were performing. That's exceptionally unfair," Baldwin said.
"And Jeron was unbelievable. He was clearly the MVP," he added.
Clearly, Ateneo was looking for that go to guy in the series, especially in its 65-67 loss in Game One.
And in Game Two, La Salle was really determined to sweep its chief nemesis by riding the broad shoulders of Teng and Mbala.
For the Blue Eagles, their wings maybe clipped this season, but expect them to soar higher with the experience they gained from the championship series.
"I think if we pursue the right goals as coaches and we dedicate ourselves to the players and to their future as young men, all of the other things will fall in line, and that's what we did and we will continue to do," Baldwin said.
"And that also depends on the motivation of the team, the desire and work ethic. Obviously, the future looks very bright and we significantly had high accomplishments this year," he added.
Image credits: Stephanie Tumampos