JERON TENG fulfilled his promise to end his University Athletic Association of the Philippines (UAAP) career at De La Salle a winner.
In Season 78, Teng and the Green Archers were eliminated by Far Eastern University (FEU) on Mac Belo's buzzer-beating triple, 71-68, that denied La Salle of a playoff match against National University for the last Final Four slot.
The 21-year-old forward had a choice to forego his final year of eligibility and become a millionaire in the Philippine Basketball Association (PBA).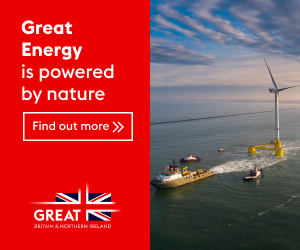 But the son of ex-PBA bruiser Alvin Teng doesn't want to be remembered as a loser and came back for one last time with a clear goal—bring the men's basketball crown to Taft Avenue.
Teng fulfilled that promise on Wednesday after leading the Green Archers to a sweep of archrival Ateneo de Manila with a 79-72 win in Game Two. It was the school's ninth UAAP title.
"From the beginning, even before the UAAP started, I only had one goal and that's to win the championship. I thank God for blessing me with the championship," said the 6-foot-2 forward who capped his stellar collegiate career with a 28-point performance in Game Two.
"Kaya from the start pa lang, gusto ko na ibigay 'yung best ko kasi ito na 'yung last game, so I wanted to to give my all for La Salle," he added.
Teng finished with career averages of 16.9 points, 6.2 rebounds and three assists per game and won two UAAP titles, his first in Season 76 against older brother Jeric Teng of University of Santo Tomas.
There's no doubt that Ben Mbala was the big difference in the Green Archers' campaign as the Most Valuable Player (MVP) posted 17 straight double-double games in Season 79.
But Teng's clutch plays in Game One, which La Salle barely won, 67-65, and his game-long brilliance in Game Two rewarded him a Finals MVP trophy.
"Blessing na lang 'yung award. We're really after the championship," said Teng, who is now preparing for a career in the PBA Developmental League.
"We'll celebrate this first then on to the D-League this January," Teng said.
Image credits: Alysa Salen