ALDIN AYO did not have much time savoring the championship with Letran last year after he was called by De La Salle's basketball patron, Eduardo "Danding" Cojuangco Jr., to change the fortunes of the Green Archers who just came from a disappointing Season 78.
Things fell in their places with Ayo at the helm, as Ben Mbala was finally cleared to suit up for the Taft-based team after a one-season ban for playing in a forbidden tournament and Kib Montalbo returned from an ACL injury.
Jeron Teng also decided to stay for one more year and hoped to end his career with La Salle on a high note.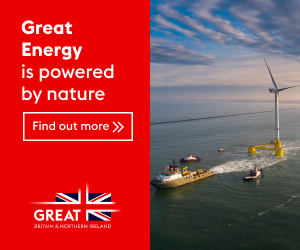 On Wednesday Ayo and the Green Archers followed to perfection their game plan to bring back the crown to Taft. What made it sweeter was they won at the expense of chief rival Ateneo de Manila.
La Salle annexed its ninth UAAP title after sweeping the Blue Eagles in their best-of-three championship series with a 79-72 win in Game Two, behind Most Valuable Player (MVP) Mbala and Finals MVP Teng.
"We just embraced the pressure all season long," said Ayo, who made collegiate basketball history of sorts with his back-to-back titles in the National Collegiate Athletic Association (NCAA) and UAAP.
"Then pumasok sa finals and it was against Ateneo, the more lumaki ang pressure at nagkaroon ng hype because of their rivalry. Pero ang bottom line naman ay basketball pa rin ito. Kung ano mayroon sila, mayroon din kami," he said.
Ayo said what made it possible was the players' mind-set to embrace his system, putting emphasis on their defensive game plan known as "mayhem."
In three years with Juno Sauler, La Salle was known for being a half-court team, exploiting their individual strengths at one side of the court that paid off in Season 76 after they beat University of Santo Tomas in the finals.
But they were not as lucky in the next two years and in Season 78, they missed the Final Four in the most tragic manner—Mac Belo hitting a buzzer-beater trey to give Far Eastern University a 71-68 victory to advance to the semifinals.
"Last year, they were free flowing, finding the mismatches. This time, we put schemes and prioritized defense," Ayo said.
Teng admitted it was never easy, especially their 4:30 a.m. wake-up call to prepare them for 6 a.m. practices each day.
"Si Coach Aldin, gusto niya full court talaga. When he introduced [his system], medyo nahirapan kami. In my four years in La Salle, we we're not pressed at all kaya kailangan mag-adjust," Teng said.
"Pero ang motto namin from the beginning is 'whatever it takes.' So, sumunod kami para sama-sama at mag-champion," he added.
Two of the players who flourished under Ayo were Rookie of the Year Aljun Melecio and Abu Tratter.
"When the first mayhem program was instilled, we had to sacrifice a lot. We had to sacrifice our own objectives and believe in the system," the 6-foot-6 Filipino-American forward Tratter said.
"Laging sinasabi ni coach na i-give up ang sarili sa sistema. No one is above the system. Pinaniwalaan namin lahat 'yun," said Melecio, who provided one of the highlights in Game Two with an acrobatic hand-changing lay-up against Ateneo's Thirdy Ravena.
Besides Teng, Julian Sargent, Thomas Torres and Jason Perkins won't return for La Salle when it defends the title in Season 80. But Mbala, Montalbo, Melecio and Tratter are expected to step up for Ayo next year.
Image credits: Alysa Salen