JERON TENG and Ben Mbala made sure Ateneo de Manila's Cinderella run ends on Wednesday and the trophy goes back to Taft Avenue.
Teng and Mbala joined forces in the pivotal fourth period to tow De La Salle to a 79-72 victory in Game Two for a sweep of their best-of-three championship series in Season 79 University Athletic Association of the Philippines (UAAP) men's basketball tournament at the jam-packed Smart Araneta Coliseum.
Teng, named Finals Most Valuable Player (MVP), and Mbala, MVP of the season, made clutch plays down the stretch as the inexperienced Blue Eagles tried to mount a comeback.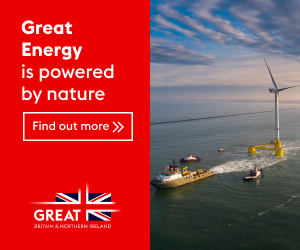 It was the Green Archers' ninth UAAP crown to break loose from an eight-title tie with their archrivals and, more important, prove recruiting Mbala was worth it—and so was the one-season wait when the Cameroonian center had to sit out a season for playing in a forbidden league.
"The pressure is too much. The coaches are all geniuses. Good thing, my players are that good," said La Salle Head Coach Aldin Ayo, who was personally recruited by the team's chief backer, Eduardo "Danding" Cojuangco, after leading Letran to the 2015 National Collegiate Athletic Association title.
"Feels good [back-to-back titles], but my task here was to bring the crown back to La Salle," Ayo added.
Teng tied his season-high 28 points in his final year for the Taft-based team, while Mbala completed Season 79 with another double-double of 18 points and 10 rebounds. Mbala finished in double figures in points and rebounds in all of his games this season.
Mbala's 10th rebound came at the closing seconds as his teammates met him at center court to celebrate the victory
La Salle methodically dictated the tempo behind Teng's 19 first-half points, the most in the UAAP finals since his older brother Jeric scored 15 for University of Santo Tomas in the Season 76 championship, interestingly against La Salle.
Teng's exploits gave the Green Archers a 45-35 halftime lead. They held on to the driver's seat and were up, 59-52, entering the payoff period.
Andrei Caracut and Aljun Melecio, the season's Rookie of the Year, hit a triple each to sandwich Jason Perkins's split charity for their biggest lead at 65-52 with 8:39 left.
But the pesky Blue Eagles refused to quit and answered with a 10-2 assault to threaten at 62-67.
Mbala restored sanity for the Green Archers with a follow-up two-handed slam off a Teng missed drive, 69-62, 4:53 left in the contest.
Teng hit back-to-back baskets for 73-65 but Matt Nieto and Isaac Go buried consecutive baskets to allow Ateneo to stay in the game, 67-73, 2:19 remaining.
Mbala again scored four straight for a 77-69 count, as the Blue Eagles missed their three-point attempts.
Mike Nieto paced the Blue Eagles with 18 points, while John Wong and Rafael Verano each had 10 points for the team of Head Coach Tab Baldwin. Thirdy Ravena, a member of this season's Mythical Five, was held to just three markers on a 0-of-10 shooting.
The Blue Eagles won the battle of boards, 49-38, but shot miserably from the free-throw line (20-of-32) while hitting just four treys in 17 attempts.
Kib Montalbo also provided spark off the bench for the Green Archers with nine points, all beyond the three-point zone. Melecio chipped in seven points.