JERON TENG and Thirdy Ravena were contrasting figures in Game One of Season 79 University Athletic Association of the Philippines (UAAP) men's basketball finals last Saturday.
Teng provided the clutch plays for the Green Archers—the game-winning lay-up and defensive stop—to preserve a 67-65 win for a 1-0 lead in their best-of-three championship series.
Ravena, on the other hand, committed two crucial turnovers in the closing minutes, failing to deliver when the Blue Eagles needed them most.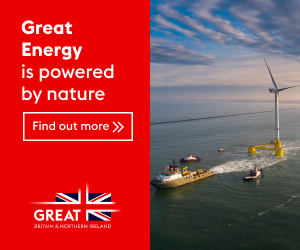 "I just had to step up. I was not getting my flow in the game. And I needed to do well on defense," said Teng, who converted a key drive that gave La Salle a 66-65 lead then blocked Aaron Black's jumper that led to Kib Montalbo's split free throws.
"I believe it's all instinct. Ben [Mbala] did a good job at [sealing] so I saw an opening, that's why I got the lay-up," he added. "On that stop on Aaron, it was crunch time and pure adrenaline."
A graduating forward, Teng finished with 10 points on five-of-13 shooting.
While Teng rescued the Green Archers, Ravena had a team-high six turnovers, two in the crucial stretch when Ateneo was about to seize control after coming back from a 10-point half-time deficit.
Leading 65-64, Ravena had the chance to increase the Blue Eagles' one-point lead after Matt Nieto failed to complete a three-point play with 37 ticks to go. But Montalbo swiped the ball from his hands that led to Teng's basket. Before that, Ravena also dribbled on his foot resulting to a turnover.
"I think I have no excuse for what I did. It was a very bad mental mistake on my part. Matt just made a 'foul-counted' shot and I should have just given him the ball. I have no excuse for it," the low-key Ravena said.
"It was good that we caught up with them at start. It was eight minutes and they were up, 16-2, so we could have avoided that, but it just happened," he added.
If there's a silver lining in their Game One loss, Ravena said the Blue Eagles showed that they could compete against the title-favorite Green Archers. And he is confident that his teammates could recover from that ugly ending to tie the series in Game Two on Wednesday at the Smart Araneta Coliseum.
But Teng has other plans. He wants Wednesday to be his final game in a La Salle uniform. But he warned his teammates about a strong fightback from the wounded Blue Eagles.
"I told my teammates that we have to play better. 'Better than Game One. So in the next game, we should play better," said Teng.
Game Two is set at 3:30 p.m. on Wednesday. The league will honor the individuals who shone brightest in the men's and women's basketball competitions.
Image credits: Stephanie Tumampos