ATENEO de Manila Head Coach Tab Baldwin said enough of the lessons his Blue Eagles are learning in the playoffs of Season 79 University Athletic Association of the Philippines (UAAP) men's basketball.
At this point, they must face the challenges presented by title favorite De La Salle head-on to force a deciding Game Three in their best-of-three finals.
Baldwin felt his young Ateneo squad made a good account of themselves despite yielding a 67-65 decision to Jeron Teng and the Green Archers in Game One of their dream finals showdown on Saturday at the Mall of Asia Arena.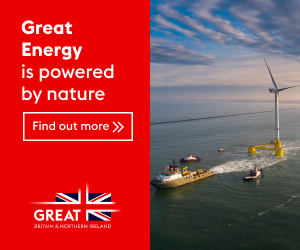 "It's a classic battle. We got off to a terrible start and I think La Salle got off to a great start—a lot of composure and they did things the way they wanted," said Baldwin, minutes after losing grip of the finals opener.
"We are very rattled in the beginning by La Salle and maybe by the occasion, too. Then we settled down and played good basketball for three quarters, came back, made a fight out of it," he added.
The Green Archers were off to a blazing start, leading 19-6 after the first 10 minutes of the game but the Blue Eagles outscored them in the next two quarters, 46-33, to tie the game at 52-all entering the final frame.
It was a seesaw battle in the fourth period and Ateneo had a couple of chances to ice the game, but Thirdy Ravena turned the ball over on both occasions for the Loyola-based dribblers, the last one when La Salle's Kib Montalbo swiped the ball from him.
Baldwin thought Montalbo clearly fouled Ravena and the latter had the chance to increase Ateneo's 65-64 lead. The miscue led to Jeron Teng's lay-up to put the lead back to the Green Archers, 66-65 with 15.1 ticks left.
Teng completed his heroics with a block on Aaron Black in the next play and Montalbo split his free throws to peg the final score.
Ateneo now faces a must-win situation on Wednesday at the Smart Araneta Coliseum to keep their season and Cinderella run alive.
But the Blue Eagles, according to Baldwin, must embrace the challenge or get swept by their archrivals.
"They should. That's what young players should do. These guys aren't great basketball players. They have a lot to learn and they are hardworking kids," Baldwin said.
"They're trying to learn the game and we're getting phenomenal lessons in a game like this. But it isn't about lessons right now. It's about standing up to the challenge and becoming champions," he added.
One of the bright spots that Baldwin saw in their Game One loss was their discipline and composure, as Ateneo committed just 16 turnovers in the game against the so-called mayhem defense of the Green Archers.
In fact, La Salle committed more turnovers (21) and managed to stay within striking distance with better balanced scoring with Black the only Blue Eagle to hit double figures in scoring with 12.
"[16 turnovers] is an improvement from where we've been with La Salle in the past, but if you noticed in the second half, they didn't press very much," Baldwin said.
"And that will come back. We'll see that again for sure. So, we have to take care of the ball, be better organized against the pressure. And we will. There's no doubt in my mind that we will."
Talk about confidence of Baldwin on his young and overachieving Blue Eagles.
Image credits: Roy Domingo