NASH RACELA is leaving Far Eastern University (FEU) proud and fulfilled.
Since taking over Season 76, the Tamaraws have become the yardstick of the University Athletic Association of the Philippines (UAAP) men's basketball tournament, after Racela transformed FEU into a disciplined and organized squad that was previously hit by off-court issues.
On Wednesday, when he celebrated his 45th birthday, Racela bid good-bye to the Morayta-based squad after falling short of overcoming the twice-to-beat advantage of No. 2 seed Ateneo de Manila with an overtime thriller, 68-69, in their do-or-die Final Four match.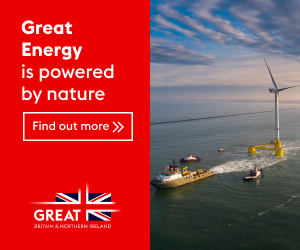 Racela was sad about the loss but happy to see his Tamaraws give their best, and were only a fraction of a second late of taking on De La Salle in the best-of-three finals.
"As a coach, sometimes you don't really look at the wins or losses. Sometimes, if you win but your players only give their 60 percent, you don't like that," Racela said.
"Even if we lost, I know they gave more than a hundred [percent]. So, I was so proud of how we played and how we performed the whole season," he added.
Expectations were high that the Tamaraws would repeat as champions—they won the crown at the expense of University of Santo Tomas (UST) last season.
But FEU entered the season minus its Fab Four—Mac Belo, Mike Tolomia, Roger Pogoy and Russel Escoto—all of whom have turned pro.
Their absence was hardly felt, as Reymar Jose and those left to man the court stepped up and even started the first 10 games with eight wins and two losses.
But when news broke out that Racela is going to replace Jong Uichico as head coach of TNT Katropa in the 42nd season of Philippine Basketball Association, losses started to pile up for the Morayta-based squad. They finished the elimination round losing three of their last four games.
That breakdown in the latter part of the eliminations put FEU at No. 3 and forced to win two in a row over Ateneo to return to the finals.
The Tamaraws almost did. They won the first match, 62-61, on Jose's 20-point and 23-rebound outing, but Ron Dennison was half-a-second late to pull off the stunner in the knockout game.
"That's the way it goes. One team wins, one team loses. We were a second short or maybe a rebound short. But it does not take anything away from all of us," said Racela, who compiled 40 wins and 16 losses in four seasons with FEU he capped by a title run in Season 78.
"I think, it's a character of FEU, being resilient in everything. These guys found a way to perform; these guys found a way to get better as the season went along," he added. "I think, we all deserve to be in the finals, too, it just didn't happen."
Setting aside modesty, Racela said he did well during his four years with the Tamaraws, and added he would always be available for the team.
His chief assistant Josh Reyes, son of Gilas Pilipinas Coach Chot Reyes, is reportedly favored to replace Racela, but FEU management has been mum on the issue.
Image credits: Stephanie Tumampos