SAN MIGUEL BEER and Rain or Shine shoot for a share of the lead when they battle separate foes on Wednesday in the 2017 Philippine Basketball Association (PBA) Philippine Cup at the Ynares Center in Antipolo City.
The Elasto Painters take on Mahindra at 4:15 p.m., while the Beermen face Phoenix at 7 p.m.
Rain or Shine started its post-Yeng Guiao era with a 101-87 demolition of a Jayson Castro-less TNT Katropa, with rookie Michael Tolomia pulling off an impressive 11-point debut as a pro.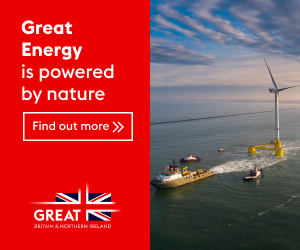 Tolomia, a member of the Gilas cadets program, is projected to fill the void left by Paul Lee, who was traded to Star for James Yap. Yap did not play in the Elasto Painters' opening game.
"Mike is really made for the PBA. Although there're still lapses in his offensive patterns and is groping in defense, he played well in his first game," Rain or Shine Head Coach Caloy Garcia said.
"It's hard to replace Paul Lee but Mike can shoot and create. His skills is of a different prototype. He's a scorer, but he could not yet deliver the strength Paul has," Garcia added.
Jericho Cruz led Rain or Shine against Katropa with 18 points, while Beau Belga and Gabe Norwood, who signed maximum deals for the franchise during the off-season, added 14 and 13 points, respectively, to give Garcia a fine start.
They will be up against the Floodbuster, a team that instead of sustaining its fine season last year sent its key players—Nino Canaleta, Aldrech Ramos, Bradwyn Guinto and Paolo Taha—to other teams.
As a result, the wards of acting coach Chris Gavina absorbed a 97-75 shellacking from GlobalPort.
The defending champion Beermen also eye a 2-0 start versus the Fuel Masters, who dropped their opening game to surprise leader Blackwater (2-0).
San Miguel Beer started its title-retention bid with a 96-88 win over the Hotshots, the Beermen's first season-opener victory in 14 years.
Reigning three-time Most Valuable Player June Mar Fajardo, as expected, led the win with 25 points. But it was Alex Cabagnot's game-long brilliance that kept the Beermen in the fast-paced plays of Star.
"Alex made sure he's in top shape during urng the off-season and he was the big difference in our win." San Miguel Head Coach Leo Austria said.