WILL there be a "Dream Showdown"? Or will Far Eastern University (FEU) spoil the party and fulfill its own dream?
Ateneo de Manila tries again on Wednesday to arrange a highly anticipated finals matchup with nemesis De La Salle in Season 79 University Athletic Association of the Philippines (UAAP) men's basketball action on Wednesday.
The do-or-die battle for the right to face the Green Archers in the best-of-three finals is set at 4 p.m. at the Smart Araneta Coliseum.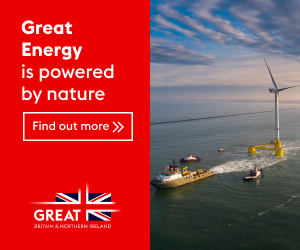 FEU kept its title-retention bid alive with a come-from-behind 62-61 squeaker over Ateneo last Saturday. The finals start on Saturday at the Mall of Asia Arena.
The Tamaraws leaned on Raymar Jose (20 points and 23 rebounds) and Monbert Arong (13 points, seven in the fourth period), to carve out a come-from-behind win and negate the Blue Eagle's twice-to-beat advantage.
Does FEU hold the momentum?
"I don't think there's an advantage, but we will do our part. We'll review again and make sure the players are well rested and locked in for the next game," said Tamaraws Head Coach Nash Racela, whose stint as chief tactician of TNT Katropa in the Philippine Basketball Association has been delayed because of his unfinished business at FEU.
"For sure, they will make their adjustments. Ateneo is a very talented team. They say they lost their top players, but if you look at them, the ones they have now are the best high-school players before. They will find ways," Racela added.
Ateneo nearly dethroned the Tamaraws, but the Blue Eagles' lack of playoff experience showed in the fourth period. They blew a 10-point lead, made ill-advised three-point attempts and allowed FEU to dominate the paint.
Ateneo Head Coach Tab Baldwin admitted their rivals overpowered them in that final period, with his team forcing one three-point shot after another, hitting 36 attempts and converting only six of them.
Now, the former Gilas Pilipinas coach hopes his wards have recovered from that disappointing loss and bounce back stronger on Wednesday.
"They played good FEU basketball. They dominated that stretch [fourth period] of play and that's nothing new to anybody that knows anything about them," said Baldwin, who is eyeing to bring the Loyola-based team back to the finals since Season 75, Norman Black's last year in the school's fabled "Drive-For-Five" feat.
"We have to make sure it won't happen again," the American-New Zealander added.
A win by Ateneo will pave the way for a dream series against De La Salle. The last time the two rival schools faced off in for the championship series was in Season 71, with the Blue Eagles kicking off their "five-peat" campaign.
A victory by the Morayta-based dribblers will set up an FEU-De La Salle final that happened last in Season 68 with the Tamaraws accomplishing a title run marred by an ugly incident involving former De La Salle official Manny Salgado and King Tamaraw Arwind Santos.
That also marked Franz Pumaren's last year with the Green Archers after leading them to four crowns from 1998 to 2001.