ATENEO de Manila Head Coach Tab Baldwin is prepared to face a monster as the Blue Eagles shoot for the second finals slot and arrange a "Dream Showdown" with archrival De La Salle in the finals of Season 79 University Athletic Association of the Philippines (UAAP) men's basketball tournament.
Armed with a twice-to-beat advantage, the No. 2 seed Ateneo seeks a return trip to the finals for the first time since Season 75 with a win over the defending champion Far Eastern University (FEU) at 4 p.m. on Saturday at the Mall of Asia Arena.
"I think FEU is going to be a monster. Their players have experience and their coaching staff is experienced out there in these situations," Baldwin said.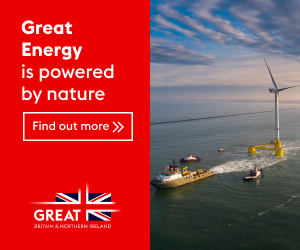 "Yes, we are in a great position, but just let one game slip and it all goes down to one game. We got to prepare like we have been preparing and we got to stay focused on FEU now and not think about anything else," Baldwin added.
There's no doubt Ateneo has the momentum going into their Final Four game as the Loyola-based dribblers have won their last six games to steal the No. 2 seed from the Tamaraws and Adamson University and grab the twice-to-beat incentive.
The Tamaraws, on the other hand, appeared to have the second seed in their hands after an 8-2 win-loss record, but the wards of Head Coach Nash Racela dropped three of their last four games, including a tough 67-73 loss to De La Salle to land at No. 3 spot.
Racela admitted they were disappointed to lose their final elimination round game to the Green Archers as they wanted to enter the Final Four with a victory.
"It was a struggle. It was really hard, mentally for the players. At least, our adversity quotient got better. 'Learning to play through," Racela said. "I know they were struggling. The message we had for this team is to do the right thing and continue looking for that consistency."
The pro-bound Racela said fatigue overtook the Tamaraws, who played four games in a span of 10 days to close out the elimination round.
But he is confident that his players could overcome adversity and get back on their title-retention bid to abort the "dream match-up" between Ateneo and De La Salle in the finals.
"We'll try ourselves to deny them that dream because I have a different dream," said Racela, who will be pitted against his former coach at Gilas Pilipinas.
Baldwin's Blue Eagles are peaking at the right time with Isaac Go and Thirdy Ravena leading the way.
Go was a big revelation in the second round while Ravena has been a spark off the bench for the Blue Eagles.
"It's huge. Nobody could say that it's not big if you only have to win one game. But having said that, it does not decide anything yet. It only decides how many games you have to win," Baldwin said.
"It's going to be tough, that's what everyone told me. I'm a rookie here. This has been a great learning experience for me and I'm still learning," he added.
Baldwin said big man G-Boy Babilonia is out of the Final Four because of an ACL injury and hopes Go and Chibueze Ikeh could provide stability in their frontline.
The Green Archers of Head Coach Aldin Ayo clinched the first finals slot after beating the fourth-seeded Falcons, 69-64.
Game One of the best-of-three championship series is on December 3 at the Mall of Asia Arena.