STAR failed to twinkle last season with Jason Webb calling the shots. Now, the Hotshots are gambling with a new coach who left a young team in the Philippine Basketball Association also last season.
Chito Victolero debuts on Sunday for the Hotshots, who are playing without two-time Most Valuable Player (MVP) James Yap for the first time in 13 years, against defending champion San Miguel Beer.
Game time is 6:15 p.m., right after the traditional ceremony that would open the league's 42nd season through the all-Filipino Philippine Cup.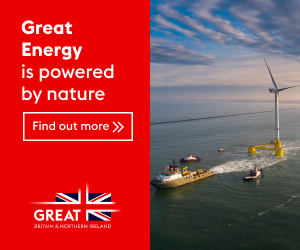 Eyes will be on Victolero, who handled Mahindra for four conferences before shocking the league last year by tendering his resignation, citing personal reasons.
Victolero was the Floodbuster's (formerly the Enforcer) chief assistant to head coach Manny Pacquiao, who is now juggling his roles as champion boxer, basketball player and senator—not necessarily in that order.
He now took a full-time coaching job at Star, which struggled big time under Webb last season with a forgettable 11-22 win-loss record, including a dismal 2-9 performance in the season-ending Governors' Cup.
Webb, however, remained as the team's chief deputy coach, the same role Victolero had with his former team.
"We had a forgettable season," Star Governor Rene Pardo said during the PBA's 42nd season press conference early in the week. "There's no other way but to go up."
Paul Lee, like Yap a product of University of the East, is now a Star player and will have on his side Marc Pingris, Peter June Simon, Mark Barroca and Allein Maliksi.
Star also landed a prized rookie in Jio Jalalon, the spitfire from Arellano University, who impressed coaches during the Combine Draft. He was MVP of the mini tournament of that exercise.
"Jio could contribute a lot of things. His energy and hustle will be a big plus for us," Victolero said of the 5-foot-10 combo guard.
To make room for Jalalon, the Hotshots dealt RR Garcia to San Miguel Beer and Alex Mallari in another trade.
The Star also got shooting forward Aldrech Ramos from Mahindra and signed free agent Samboy de Leon, a former Centro Escolar University standout. The Hotshots also tabbed another Red Warrior, Chris Javier.
"The new players are blending well in the team and Coach Chito. We are excited," Pardo said.
Victolero's first test is against reigning Coach of the Year Leo Austria, who steered the Beermen to back-to-back Philippine Cup titles. He is seeking a third straight crown that would give San Miguel Beer permanent possession of the Jun Bernardino Perpetual Trophy.
Introduced in 2007 by the league, the team that wins the Philippine Cup for three straight seasons brings home the trophy for good. Named after the amiable late commissioner Jun Bernardino, the trophy is made up of 14-karat gold and is worth P.5 million. It was designed by National Artist Ramon Orlina.
"It will be tough. Almost all of the teams have improved their rosters," said Austria, when asked of their chances for a hat trick.
Besides Garcia, Arnold Van Opstal, Filipino-American guard Rashawn McCarthy and Keith Agovida are the new faces on the San Miguel Beer bench. They gave away veteran guard Ryan Araña to Mahindra in the off-season.
Former scoring champion Gary David's contract, however, was not renewed by the league's most successful franchise.